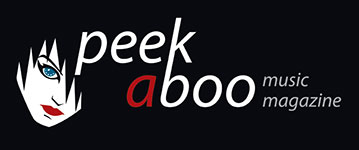 like this clip

---
JO QUAIL
The Falconer
---
---
Jo Quail plays a Starfish electric cello and uses Boss RC50 and GT10B pedals to create and perform her music. 'The Falconer' is a track from Jo's album 'From The Sea' (2010). From a sparse rhythmic opening the falconer's theme builds, around which the music steadily develops using loops and effects.
On Sunday April 21th 2019 JO QAUIL will perform at
Black Easter 2019
, Zappa, Antwerp(B).
Other artists performing at Black Easter are Clan of Xymox, Goethes Erben, Hackedepicciotto, Monica Richards, Your Life On Hold, Evi Vine, Daemonia Nymphe, The Breath Of Life & Sieben.
More info about Black Easter 2019
FACEBOOK EVENT
(27/01/2019)