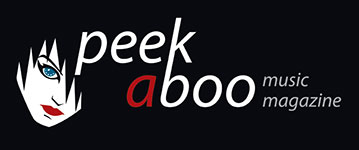 like this news item
---
---
"The pleasure of the damned", the newest compilation by Manufactura has already had rave reviews here on Peek-A-Boo and now there is a Limited Box Set Edition.
Bringing together remixes from some of the very best Powernoise artists in North America and Europe as well as a variety extremely talented artits.
Featuring killer cuts from the always powerful TERRORFAKT, XOTOX and CONVERTER, to the brilliant minds of ARCHITECT and LEXINCRYPT to the forward thinking talents of C/A/T, DETUNE-X, NOORGLO and SANDBLASTING.
Also included in the box set are 3 new unreleased tracks from Manufactura, as well as a limited Edition 299 COPIES With Postcard, Sticker and a Razorblade.
TRACKLIST:
CD1
01. Killing You
02. Deep Waters (Ophelia's Descent Mix)
03. Forever Darkness
04. Cut By Loving Hands
05. Defile The Chastity Of Your Flesh
06. Vanishing In The Night (Unreleased)
07. Open For Pleasure
08. Muerto De Miedo (Absolute Condemnation Mix)
09. The Divine Discontent
10. The Whore's Lullaby
11. Sex and Suicide (Leaving Scars)
12. Die For Me
13. The Saint Of Violence (Unreleased)

CD2
01. Love Can Be Murder (2011 unreleased)
02. Asolas En La Oscuridad (2011 Remix/Re-Edit by Architect)
03. Die The Death (2011 unreleased)
04. Addict (2011 unreleased)
05. Love Can Be Murder (Lexincrypt Remix)
06. The Drowning Possession (Xotox Remix)
07. Addict (C/A/T Remix)
08. All Things Must Die (Noorglo Remix)
09. Die For Me (Converter Remix/Re-edit)
10. Love Can Be Murder (Terrorfakt Remix)
11. Addict (Addicted Inner Soul Remix by Sandblasting)
12. Love Can Be Murder (Detune-X Remix)