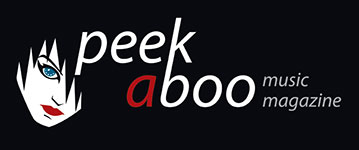 like this news item
---
---
The "Bloody Rain EP" leaves absolutely no wishes open!
ADVOXYA sent in with the new release "Bloody Rain" by Stahlnebel & Black Selket a true dance floor monster in the clubs and ear channels.
The EP contains new club hits and brilliant remixes from DETROIT DIESEL, DISTORTED MEMORY or A7IE, with "Heart of Stone" still a surprising duet and a cheeky Depeche Mode Cover into Club-Industrial style.
An EP with more than 73 minutes playing time which knows the anticipation of increase into the next album called "Noise".
TRACKLIST :

1. Bloody Rain.
2. Heart Of Stone feat. Ivana Anic.
3. Dem Tod Geweiht (Fukushima).
4. Its Not Good (DM cover).
5. Black Threat (Detroit Diesel remix).
6. Memories (Alien Produkt remix).
7. Missbraucht feat. Johan Van Roy (Cold Sequence remix).
8. Bloody Rain (Die Braut remix).
9. Staatssicherheit (Syndicat remix).
10. Missbraucht feat. Johan Van Roy (Distorted Memory remix).
11. Black Threat (ES23 remix).
12. Memories (Retractor remix).
13. Missbraucht feat. Johan Van Roy (dance music by A7IE).