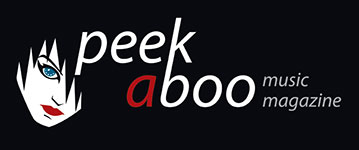 like this news item
---
---
Mannequin and Desire Records are announcing the release of the new effort by The Present Moment, entitled Loyal To A Fault.
This new record is a collaborative effort between Scott Milton and Philipp Munch of The Rorschach Garden.
Based in Los Angeles, The Present oment explores a relatively dynamic pop territory, still opened to new musical tendencies and new sonorities without loosing cohesion.
Scott Milton's rich sense of composition gives to the arrangements a radical and unique feel, somewhere between the narcoleptic twist of The Sisters of Mercy, the regular addictive density of Front 242 and the touching goth- dramatic sense of Colin Newman or Asylum Party.
A pretty personal matured sound signature which will certainly provoke visceral, exceptional effects on the revival of the electro-cold wave pop movement.
This year, Scott Milton's live band played with a handful of notorious figures of the synth- minimal cold wave circle such as Light Asylum, Salem, Gatekeeper, Iron Curtain, Legendary Pink Dots, Soft Metals just to name a few…
LP Edition limited to 300 copies
It will be in collaboration with Desire Records (France)