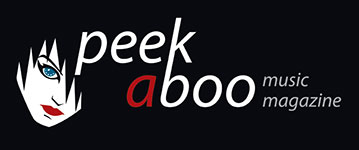 like this news item
---
---
Paradiso releases on 9th October Devil's Knot
Director: Atom Egoyan
Writers: Paul Harris Boardman (screenplay), Scott Derrickson (screenplay)
Stars: Colin Firth, Reese Witherspoon, Alessandro Nivola
Based on the true story of the West Memphis Three where three young boys were savagely murdered in West Memphis, Arkansas in 1993. Spurred on by the demand from a grieving town, the local police act quickly to bring three "devil-worshipping" teenagers to trial. With their lives hanging in the balance, investigator Ron Lax is trying to find the truth between the town's need for justice and the guilt of the accused.
DUTCH VERSION
Paradiso brengt op 9 oktober Devil's Knot uit op dvd.
CAST:Reese Witherspoon (This Means War, Legally Blonde I & II) ,Colin Firth (The King's Speech, Magic In The Moonlight) Alessandro Nivola (American Hustle, Coco Avant Chanel) Mireille Enos (World War Z, The Captive)
REGIE:Atom Egoyan (The Captive, Adoration, Chloe)
SYNOPSIS:
Dit indrukwekkende drama, met in de hoofdrollen Oscarwinnaars Colin Firth en Reese Witherspoon, is gebaseerd op het waargebeurde verhaal van de West Memphis Three. Een brute moord op drie kleine jongens zorgt begin jaren '90 voor opschudding bij een kleine gemeenschap in Arkansas. Op zoek naar een makkelijke zondebok worden na een kort onderzoek al gauw drie tieners met een voorliefde voor hardrock en occulte zaken veroordeeld tot zware gevangenisstraffen. Privédetective Ron Lax (Colin Firth) gelooft echter in hun onschuld en gaat de strijd aan met justitie. De jaren die daarop volgen blijft hun zaak de gemoederen zowel binnen als buiten Amerika bezighouden.