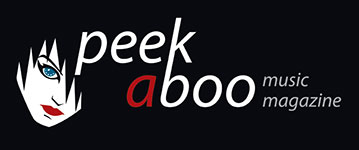 like this news item
---
---

JUG008 : Ira-K Organisation - Parasite

"Delete your mind, Delete your existence. We do NOT promote Racism, 
Fascism, or any kind of hatred or intolerance. We exist to make you 
think about our history - to prevent the past from repeating itself."

Already set to give fellow Italian noise-mongers Alien Vampires and 
WormZ a run for their money, Ira-K Organisation is Ira - a native of 
Catania. Perhaps one of the closest "Industrial" bands under our banner, 
this solo project is a fusion of Hard Industrial, Rhythmic Noise, and 
Techno.

C-Lekktor, Hypnoskull, Alien Vampires, Phosgore. Blend the four names 
into an elixir; remove the cap, and inhale deeply. The result will be an 
overwhelming sensation - the philosophy of Ira-K Organisation.
Coming directly from the 2009 demo "The End Of..." and 2012's "Nicht Zu 
Vergessen", "Parasite" is Ira-K Organisation's first official release. 
Consisting of hard instrumentals reminiscent of the early age of 
:wumpscut:, this release effortlessly switches between the above, and 
some harsher numbers with coherent but vitriolic vocals.

We wanted to accent the sound of "Parasite" in the most diverse manner 
possible, so bought in the remixing talents of household names 
Hypnoskull and Cervello Elettronico. In addition, Templezone and Mlada 
Fronta lend their talents to this unorthdox album - guaranteed to 
surprise you and impress you.

"Parasite" releases on the 18th April - one of a handful of upcoming 
releases to drop on "Resistanz Friday" - where lucky festival goers can 
pick up this release the day it comes out - and be the first to get 
their hands on it.Comes in a 4 panel digipak with lyrics, and is limited 
to 50 copies.

BONUS MATERIAL :

The first 20 pre-orders of "Parasite" will come with an exclusive 
key-chain, designed and arranged by Ira-k Organisation.