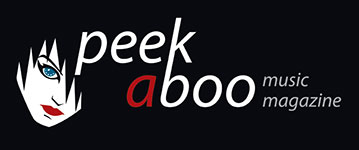 like this news item
---
---

John Lindqwister (Cat Rapes Dog, Basswood Dollies) and Richard Flow 
(Vision Talk, Haze For Sale) return to the music business with a 
collaboration under the name of 'Machinista'.

Sweden is somewhat of a serious machine in the Synthpop world right now, 
and our latest revelation are seeking to capitalise on this - and take a 
few scalps in the meantime. Having recently supported Swedish darling 
Henric De La Cour, and embarking on the first of many UK shows in March, 
we are proud to unveil the debut release by the duo : "Arizona Lights".

Loosely themed around the extra-terrestrial, the package hints at the 
concept of UFOs and Abductions - but doesn't deter too much from the 
task at hand. "Arizona Lights" is very much a teaser EP, with four 
original tracks designed to introduce Machinista, and give but a brief 
glimpse of what this duo really can do.

Remixes from four of our most talented artists, and Swedish synth-wave 
project "Not Lars" make up the 10 tracks on offer here - and, rather 
unlike anything we've done before, you even get a rare Acoustic version 
of a Machinista classic.

Releasing on March 7th (2 days before the integral London show), this 
Digipak release is extremely limited, and is certain to sell extremely 
quickly.