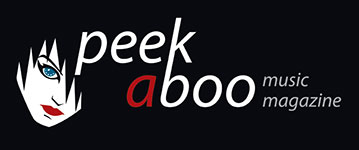 like this news item
---
---
Stockholm-based act Agent Side Grinder and Progress Productions join forces to release the bands new upcoming EP and forthcoming album. The new 12" vinyl is called "This Is Us" and is a dark melodic industrial pop track. Besides the original version there are remixes from Daniel Myer (Haujobb, Architect, Destroid and more) and Red Idiot (I'm From Barcelona) included. And as a bonus we find the track "Beloved Fool", an exclusive collaboration with another Progress Productions act: Kite.
Release date is set to November 26th.
BIOGRAPHY: Their first two albums, "Agent Side Grinder" (2008) and "Irish Recording Tape" (2009) were rooted in post-punk, industrial and dark electro. The band quickly gained an underground following throughout Europe. Their third album "Hardware" (2012) showed a bigger and more textured sound and was met with universal acclaim. It was named "album of the month" in Vice Magazine, topped several annual "best of-lists" including Dagens Nyheter, Metro and Time Out Paris and won the Manifest-award (Swedish indie-grammy) for best synth album in 2012. ASG has done five European tours and played festivals such as Wave-Gotik Treffen, The Great Escape, Eurosonic, Paaspop, Les Transmusicales de Rennes, Drop Dead Festival and Arvikafestivalen. They have opened for bands such as Suicide and Cold Cave and collaborated with artists like Dirk Ivens, Kite and Henric de la Cour. 2013 saw the North American release of "Hardware" and also an extensive remix album called "SFTWR". Expect a new ASG album in 2015.