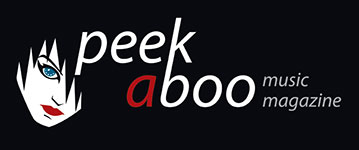 like this news item
---
---
Those who were at this year's edition of BIM already know the news, but for those who were not (make sure you'll do next year) Bodybeats already could announce one of the headliners of next year : à; GRUMH...
Yes, you read that right: the legendary EBM indus collective from Charleroi whose debut album (Mix Yourself ) was produced by Daniel B. of Front 242.
à;GRUMH... split up at thebeginning of the 90's, only to resurface once in a while in the new millenium. After years of categorically saying no to a live gig S3 finally said yes to one exclusive gig with the original members

The fifteenth (and anniversary ) edition will be held in Antwerp around 17th December 2016. So yes, we already (well ) look forward to next Christmas!
---
Wie dit weekend op BIM aanwezig was, weet het natuurlijk al, maar voor wie er niet bij was (zorg dat dit volgend jaar wel zo is) kon Bodybeats reeds één van de hoofdacts aankondigen voor volgend jaar : à;GRUMH…
Jawel, je leest het goed het legendarische EBM-indus collectief uit Charleroi wiens debuutplaat (Mix Yourself) werd geproduceerd door Daniel B. van Front 242.
à;GRUMH splitte in het begin van de jaren 90, in het nieuwe millenium lieten ze af en toe nog eens iets van zich weten. Na jaren van categoriek neen zeggen tegen live gigs, heeft S3 nu toch ingestemd met een allerlaatste exclusief optreden met de originele leden.
De vijftiende (en dus feest-) editie gaat door in Antwerpen rond 17 december 2016. Het wordt dus nu al (tja) uitkijken naar de volgende kerst!