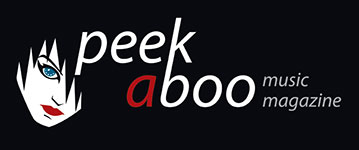 like this news item
---
---
Youth Code's latest release, A Place To Stand, is an expression of rage that could only come from Los Angeles. Perfectly capturing the frustration and claustrophobia of the early 80s LA hardcore scene but re-appropriating that aggression and melding it to the strict, pounding electronics of classic industrial. Recorded by Josh Eustis (Nine Inch Nails, Telefon Tel Aviv, Sons of Magdalene), Side A of A Place to Stand features four new Youth Code tracks that showcase the band exploring an evolved sense of melodic synth work and more varied tempos than anything they have released to date. From the pure adrenal rush of opening track, "Consumed By Guilt" and the Wax Trax-esque dance floor anthem "To Burn Your World" to the lush synthscape melodies of "For I Am Cursed" You can hear Ryan George and Sara Taylor perfectly balancing respect for their elders whilst creating something that's uniquely their own. Rounding out the Youth Code originals on Side A, "A Litany (A Place To Stand)" figuratively stands out, as it is a spoken-word diatribe on society that encapsulates the feeling of the entire record.
Side B of A Place to Stand collects four remixes of earlier Youth Code tracks, from artists as diverse as Corrections House's Sanford Parker, Sub Pop signed avant rap crew Clipping., industrial / EBM mainstays God Module & the dark and minimal techno mastermind, Silent Servant.
What makes A Place to Stand exceptional is Youth Code's ability to coax raw, organic emotion out of cold, primitive synths. A trait that stems from the band's peculiar genesis. Born in 2012 out of a Los Angeles bedroom, Youth Code is the creation of Sara Taylor and Ryan George. The band made their spontaneous live debut at LA-based record store Vacation Vinyl's employee showcase. Word of the incendiary live performance quickly spread and was followed by release of the well-circulated, coveted, Demonstrational Cassette which saw the band hone their semi-improvised initial set into something altogether more muscular and lean.
Soon after, Youth Code was invited to release a limited edition 7 inch single with the legendary Genesis P-Orridge's label, Angry Love Productions. The single quickly sold out and saw the band receive praise from industrial heavyweights including Skinny Puppy and Front Line Assembly. Shortly after the single's release, the band signed on with label DAIS to release their 2013 self-titled full length, which was met with widespread critical praise from outlets as far ranging as Pitchfork and MetalSucks.
In 2013, Youth Code brought their brand of Industrial to audiences all over the US on supporting gigs with AFI, Nothing, The Body, Suicide Commando and a stint at SXSW that had Tucson Weekly call Youth Code the, "Best Surprise of the Festival". Regarding the SXSW performance, The LA Times added, "The band [Youth Code] is a perfect balance of muscular synth drums, white-noise analog pulses and singer Sara Taylor's defiant shrieks. It's harsh stuff, but never less than riveting to watch, and a perfect rebuttal to a festival that looks ever more like a [sic] A-list party than a place to truly hear something new. Thank God Youth Code was there to fix that at the end."