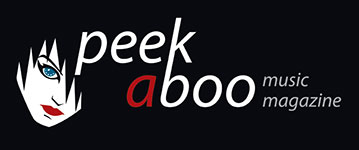 like this news item
---
---
Available from 18th February on Belga Home Video on both DVD and Blu-ray.
SAMBA
Directors:Olivier Nakache, Eric Toledano
Stars:Omar Sy, Charlotte Gainsbourg, Tahar Rahim
Samba migrated to France 10 years ago from Senegal, and has since been plugging away at various lowly jobs. Alice is a senior executive who has recently undergone a burnout. Both struggle to get out of their dead-end lives Samba's willing to do whatever it takes to get working papers, while Alice tries to get her life back on track until fate draws them together.
---
Sinds zijn opmerkelijke passage in het hartverwarmende Intouchables is acteur Omar Sy geen nobele onbekende meer in filmland. Ook in Samba laat Sy opnieuw een sterk staaltje acteerwerk zien, geen wonder dat Hollywood nadrukkelijk aan zijn mouw trekt.
De film vertelt het verhaal van een Senegalese immigrant, die een quasi uitzichtloos bestaan leidt. Een ontmoeting met Alice (Charlotte Gainsbourg) brengt daar verandering in, maar ook zij kampt met enkele demonen in haar leven... De regie is ook deze keer in de bekwame handen van Eric Toledano en Olivier Nakache, het duo dat met Intouchables een van de meest succesvolle Franse films aller tijden op hun palmares mocht schrijven.
Samba is vanaf 18 februari beschikbaar op Blu-ray™, DVD, en Video on Demand. De film is vanaf dan ook verkrijgbaar als digital download.
SYNOPSIS
Samba (Sy) kwam tien jaar geleden vanuit Senegal naar Frankrijk, waar het ene
na het andere rotbaantje hem opwachtte. Alice (Gainsbourg) is een manager uit het bedrijfsleven die net een burn-out heeft gehad. Samba doet er alles aan om een werkvergunning te krijgen, terwijl Alice haar best doet haar leven weer op de rails te krijgen als medewerkster bij een vrijwilligersorganisatie. Beiden hebben moeite om los te komen uit hun dagelijkse sleur, totdat het lot hen samenbrengt. Vol humor en emotie slaat hun leven een nieuwe weg in naar geluk. Maar wat als het leven meer fantasie bevat dan zij in huis hebben?
BONUSMATERIALEN
Making Of
Deleted Scenes
Featurette: Take The Lead
Featurette: Behind The Music
Trailer
DETAILS
Genre: Komedie/Drama
Audio: Frans
Ondertiteling: Nederlands
Speelduur: 118 minuten