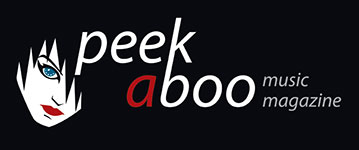 like this news item
---
---
Anyone who is familiar with horror movies of course knows Goblin, the progrock band by Claudio Simonetti. The group composed soundtracks for countless horror films, including many giallo 's (Italian horror movies with bloody close- ups).
Without Goblin films like Suspiria or Deep Red would be quite different. Of course the albums of Goblin (what did you expect?) became expensive collectors, but this month Rustblade releases a compilation that offers a complete overview of the entire career by Goblin.
These are the 19 tracks:
01 - PROFONDO ROSSO
02 – ROLLER
03 – GAMMA
04 – SUSPIRIA
05 - L' ALBA DEI MORTI VIVENTI
06 – ZOMBI
07 – TENEBRE
08 – PHENOMENA
09 – DEMON
10 - NICHOLA'S DEATH
11 – OPERA
12 – CROWS
13 - ZOMBIE ZONE
14 - NON HO SONNO
15 - IL CARTAIO
16 – JENIFER
17 - MATER LACRIMARUM Featuring Dani Filth (Cradle Of Filth)
18 - DRACULA SUITE
19 - MULTIPLEX
---
Wie een beetje thuis is in de horrorwereld kent natuurlijk Goblin, het progrockcollectief van Claudio Simonetti dat de soundtracks verzorgde van talloze horrorfilms, waaronder heel wat giallo's (Italiaanse horrorfilms met bloederige close-up's).
Zonder Goblin zouden films als Deep Red er Suspiria helemaal anders hebben uitgezien. De platen van Goblin zijn natuurlijk (wat had je anders verwacht) peperdure collectors geworden, maar deze maand brengt Rustblade een compilatie uit die een overzicht biedt van de volledige carrière van Goblin.
Dit zijn de 19 tracks:
01 - PROFONDO ROSSO
02 – ROLLER
03 – GAMMA
04 – SUSPIRIA
05 - L' ALBA DEI MORTI VIVENTI
06 – ZOMBI
07 – TENEBRE
08 – PHENOMENA
09 – DEMON
10 - NICHOLA'S DEATH
11 – OPERA
12 – CROWS
13 - ZOMBIE ZONE
14 - NON HO SONNO
15 - IL CARTAIO
16 – JENIFER
17 - MATER LACRIMARUM Featuring Dani Filth (Cradle Of Filth)
18 - DRACULA SUITE
19 - MULTIPLEX