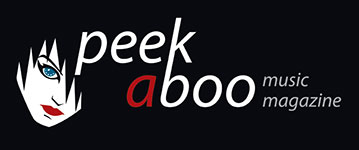 like this news item
---
---
Mannequin Records escavation into the archives of the Italian minimal synth of the early 80's continues. This time we are deeply honored to present the 1982-1983 demos tapes of Turin's Monuments, who released in 1984 their only official mini-LP "Age", comprising six incredibly fantastic electro-pop tracks, which was already reissued by Mannequin back in 2013.
The Monuments came into being in January 1981 in Turin when Mauro Tavella (keyboards, programming) and Andrea Costa (keyboards, voice) pooled their artistic experiences. From the outset, they produced exclusively synthesized music, following the natural evolution in electronic music from the early days with monophonic synthesizers to the latest virtual sounds generated with the aid of computers.
Most of the tracks have been composed between the summer and autumn of 1982 in their own private recording studio TKS in Turin. Some they were made at the beginning of 1983 but only a song, "Clock's room", was later arranged and entered fully into the mini-lp "Age".
Tracklist
A1 Eyes
A2 Boundless Desert
A3 Monuments From The Future
A4 Waves
A5 Urban Landscapes
A6 12'' Inch
B1 Instants
B2 End
B3 Clock's Room
B4 Violet Lady
B5 Grey Cat
B6 Ask The Dust