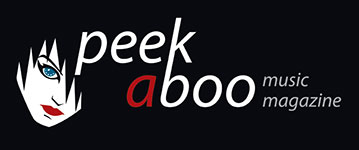 like this news item
---
---
Out in March on Dalton : Feel My Love
Feel My Love is a touching and deeply human observation on people, people living with dementia. Over a period of four seasons we follow the residents of Huis Perrekes (Oosterlo, BE) in their daily lives, living together and carried by each other and their environment. Feel My Love is about love and letting go. It is a film that looks beyond what is lost, at what is still there. With a touch of lightness the daily lives of persons with dementia are portrayed, accompanied by music as a theme.
---
Een ontroerend portret van mensen, mensen die leven met dementie. Doorheen de vier seizoenen volgen we de bewoners van Huis Perrekes in hun dagelijkse leven, gedragen door elkaar en hun omgeving.'Feel my love' gaat over liefde en loslaten. Het is een film die kijkt naar wat er nog is, niet naar wat verloren ging. Op een lichte toon wordt het alledaagse leven van mensen met dementie in beeld gebracht, met muziek als rode draad.
Regisseur Griet Teck heeft met een liefdevolle blik een indringend en aangrijpend portret gemaakt over mensen die leven met dementie. Met aandacht voor de complexiteit van dementie en met empathie voor de bewoners die een dagelijkse strijd voeren tegen de ziekte, slaagt Griet erin om zowel de medewerkers als de bewoners in hun integriteit te respecteren.
Pers
"Een erg mooie, tedere, respectvolle en ook wel grappige docu." - De Morgen
"Griet Teck weet de juiste snaar te betokkelen waardoor haar hartverwarmende sfeerportret o zo menselijk is, o zo authentiek, o zo raak en dus o zo diep treft." - Filmmagie
"Grappig zonder lacherig te zijn. Traag zonder saai te zijn. Poëtisch zonder pretentieus te zijn." - Focus Knack
"Feel my love is wondermooie cinema." - Dewereldmorgen
USP
Deze vertederende Vlaamse film werd lovend onthaald door de Nederlandse pers op het Filmfestival van Rotterdam.