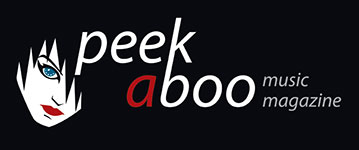 like this news item
---
---
From 10th February on DVD :
DESERT HAZE
Director: Sofie Benoot
The American West. We have arrived in a world where human life would seem to be impossible: an arid, mythical landscape characterized by absence. Absence of water, trees, life. In the beginning there was nothing. But then traces start appearing. Desert Haze tells the many layered story of human presence in the American Desert. The traces of the past are like geological strata in the desert. The film becomes a mosaic of various stories, merging in a peculiar chronicle of America at the crossroads of present and past, myth and reality. From astronauts preparing for future missions to Mars to Japanese country singers, archaeologists hunting for the remnants of military test airplanes, the mysterious death of John Wayne...
---
Vanaf 10 Februari op dvd : DESERT HAZE
Sofie Benoot, België 2014
Het uiterste Westen van Amerika. Een dor, mythisch landschap gekenmerkt door het grote niets: geen water, geen bomen, geen leven… Of zo lijkt het toch. Desert Haze vertelt het gelaagde verhaal van menselijke aanwezigheid in de Amerikaanse woestijn. Een mozaïek van verhalen uit verleden en heden, mythe en realiteit. Van astronauten op training voor toekomstige Mars-expedities, over Japanse countryzangers en archeologen op zoek naar sporen van militaire testen tot de mysterieuze dood van John Wayne…
Pers
'Indrukwekkende Documentaire-Western' - De Morgen
'Een mix van verwondering, fascinatie en empathie' - De Wereld Morgen
USP
Na haar cinematografisch verbluffende trips naar Fronterismo en Blue Meridan, is dit het sluitstuk van cineaste Sofie Benoots mythische trilogie over de VS. Kwaliteit voor een breder publiek.