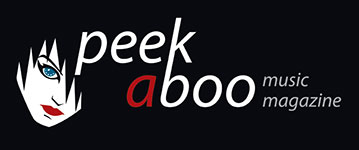 like this news item
---
---
This years editions comes with a special focus on audiovisual performances. 10 artists extendend their live-sets with high quality video material featuring sets by Holly Herndon - "the queen of tech-topia" (The Guardian), the master of disintegrated loops William Basinski, Istanbul's blissed-out space traveler and RBMA academy participant Ah! Kosmos, French producer Mondkopf and his doom laden electronic beats, Blanck Mass - the electronic solo project of Fuck Buttons' Benjamin John Power, the British futuristic pioneers of dubstep and noise-based sound design Emptyset and Thomas Köner with his new multimedia performance "Expanding Illuminance" amongst others. Though mainly conceived as a label festival, we have invited further guest artsist like drone legend and Sunn O))) founder Stephen O'Malley, Austrians Elektro Guzzi with their instrument-based approach to cathartic club rhythms and Noveller - the solo electric guitar project of Brooklyn-based composer and filmmaker Sarah Lipstate, who supported St. Vincent on her 2014 tour.
Not limited to one musical genre, the Denovali Festival offers a diverse range of music styles from darker experimental sounds, ambient, drone, indie and electronica to darkjazz, jazz or piano and string driven modern compositions presenting artists from our roster with New York City's industrial noise composer Oneirogen, Hidden Orchestra with a special remix set, Brighton-based pianist/ violinist Poppy Ackroyd kown for her unconventional approach to neoclassical music, Munich's pianist and composer Carlos Cipa who's music is fraught with beauty, tension and emotional intensity, Greek electronic music composer Subheim or Orson Hentschel from Düsseldorf with a live-set that has been a blast with its powerful light show and live-drumming on this years label anniversary tour.
The festival again takes place on 4 days (October 1st until October 4th 2014) at the wonderful industrial venue WeststadtHalle. This year's edition will present 21 acts on the three regular days and a pre-event with 2 artists on Thursday October 1st. Their sets will as always be as long as a proper club concert (around an hour). The ticket preorder has already started and tickets are available for purchase at the festival page.
We're more than happy to share the nearly complete line-up of the Denovali Festival Essen edition with you. One further artist will follow in the next few weeks. We hope you enjoy the lineup and support the festival with a news entry. Full details below.
Denovali Festival Essen is presented by the media partners: COOLIBRI, GROOVE, INTRO, JAZZTHING, K.WEST, NOTHING BUT HOPE AND PASSION, SPEX