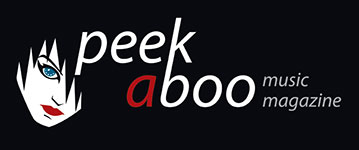 like this news item
---
---
Available on 22th April on E One: Love, Rosie
Director:Christian Ditter
Stars:Lily Collins, Sam Claflin, Christian Cooke
Rosie and Alex have been best friends since they were 5, so they couldn't possibly be right for one another... or could they? When it comes to love, life and making the right choices, these two are their own worst enemies. One awkward turn at 18, one missed opportunity... and life sends them hurling in different directions. But somehow, across time, space and different continents, the tie that binds them cannot be undone. Will they find their way back to one another, or will it be too late? Based on Cecelia Ahern's bestselling novel "Where Rainbows End", LOVE, ROSIE is a modern comedy-of-errors tale posing the ultimate question: Do we really only get one shot at true love?
---
Verkrijgbaar vanaf 22 april op E One: Love, Rosie
Rosie Dunne (Lily Collins) en Alex Stewart (Sam Claflin) zijn al vanaf hun jeugd beste vrienden. Wanneer Alex samen met zijn familie van Dublin naar Amerika verhuist worden ze plotseling van elkaar gescheiden. Zal hun vriendschap de jaren en duizenden kilometers afstand overleven? En is hun relatie niet eigenlijk meer dan een gewone vriendschap...?
LOVE, ROSIE IS EEN MODERNE ROMANTISCHE KOMEDIE, GEBASEERD OP DE WERELDWIJDE BESTSELLER "WHERE RAINBOWS END" VAN CECELIA AHERN, DE SCHRIJFSTER VAN P.S. I LOVE YOU
MET IT GIRLS LILY COLLINS EN SUKI WATERHOUSE EN THE HUNGER GAMES ACTEUR SAM CLAFLIN