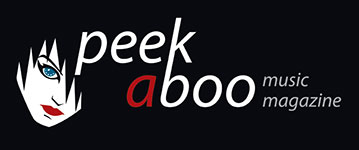 like this news item
---
---
The second album of "Swaggrotech" from genre-busting UK-based act RUINIZER – dropping elements of trap, hip-hop and metal into the electro-industrial mix alongside lengthy and darkly witty lyrics..!
Mastered by Jan L (NOISUF-X) with cover-art by Darius Alas (NITRO/NOISE, FREAKANGEL), "Decimation In H.D." is a formidable follow-up to the 2014 debut "Mechanical Exhumation Of The Antichrist", featuring like that first album an array of guest vocal appearances – this time from SURGYN's Veil, SERAPHIM SYSTEM and AVARICE IN AUDIO…
Limited first edition on CD, in 4-panel digipak with 6-panel lyric booklet (all presented in comic-book style) and exclusive bonus remixes from fellow former NoiTekk labelmates GRENDEL, FGFC820, DYM plus TERROLOKAUST.
DWA361/DWD362 RUINIZER – Decimation In H.D.
TRACKS: 01. Un2 Ruin 02. Doomsday Device 03. Devilution (feat. SURGYN) 04. All Hail The Might! 05. Decimation in H.D. (feat. AVARICE IN AUDIO) 06. An Army Of Ruin 07. Mechanichrist 08. The Face Of Chaos 09. Go To Hell (feat. SERAPHIM SYSTEM) 10. Subhuman
11. Somewhere Between God And Machine 12. Fukdat 13. The Horror
BONUS TRACKS (CD only): 14. Subhuman (FGFC820 Remix) 15. Fukdat (DYM's Dukfat Remix) 16. An Army Of Ruin (GRENDEL Remix) 17. Fukdat (TERROLOKAUST's Fukdis Remix)