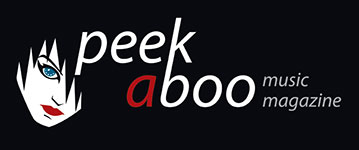 like this news item
---
---
Out in March on DVD on Paradiso : The Captive
Director:Atom Egoyan
Stars:Ryan Reynolds, Scott Speedman, Rosario Dawson
Teenager Cassandra is locked up against her will unable to contact her family to let them know she's still alive. Flashback to eight years ago when 9-year-old Cass was abducted from her father's truck and he goes straight to the authorities who immediately peg him as the prime suspect. Eight years later, her father, Matthew, is still being investigated by the police who are also trying to crack the bigger problem of crimes against children, Matthew's marriage has deteriorated and leads in the case are hard to come by. So much time but so little has changed and it's going to be up to Matthew and Cassandra herself to repair the estranged family.
---
Vanaf maart beschikbaar bij Paradiso Films : THE CAPTIVE
CAST: Ryan Reynolds Rosario Dawson, Scott Speedman , Mireille Enos
REGIE: Atom Egoyan (Devil's Knot, Adoration)
GENRE: Thriller
GELUID DVD: English DD 5.1/DTS 5.1
ONDERTITELS: Nederlands
SYNOPSIS:
Matthews dochter Cass werd 8 jaar geleden ontvoerd. Een reeks verontrustende aanwijzigen overtuigt Matthew echter dat Cass, nu 17, nog steeds leeft. In een race tegen de klok zullen Matthew, de rechercheurs en zelfs Cass allen hun rol moeten spelen om het mysterie van haar verdwijning op te lossen en haar te bevrijden uit haar gevangenschap.