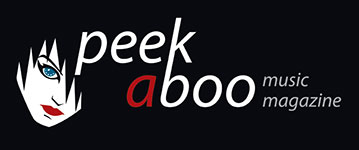 like this news item
---
---
Fuzz Club Records are releasing the new LP of Radar Men From The Moon: Subversive I. The release date is this coming Saturday the 26th of September.
The record was anticipated by the premiere of "Hacienda", defined an "eight-minute monster, most likely hypnotic enough to help you reach an ecstatic state" by Under The Radar Magazine.
It is the first of a triptych of albums from a band that has set itself to conduct sonic experiments transcending the boundaries of any genre they explored so far (from Shoegaze to Psychedelia, from New Wave to Krautrock).
Arguably one of the best experimental live acts of the Psych scene - having shared stage with the likes of Wooden Shjips, Suuns and Hookworms, as well as curating the line-up of Eindhoven Psych Lab - they keep their mission of deconstructing their own musical patterns in a way that is much closer to artists like Can and Tangerine Dream, rather than most of their veteran scene acolytes.