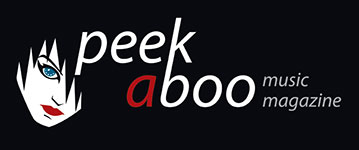 like this news item
---
---
Available on 6th March on DVD and Blu-ray: the smashing movie hit from Belgium: IMAGE
Directors: Adil El Arbi, Bilall Fallah
Stars: Mounir Ait Hamou, Sanaa Alaoui, Gene Bervoets
When Eva, a young journalist, films a documentary about the mean streets in Brussels she soon gets involved in the life of a young Moroccan guy.
---
Vanaf 6 maart op Blu-ray en dvd : IMAGE
Eva Hendrickx is een ambitieuze jonge journaliste in de redactie van televisielegende Herman Verbeeck. Ze bijt zich vast in een reportage over de probleemwijken van Brussel wanneer daar rellen uitbreken. Terwijl de stad ondergedompeld wordt in een escalatie van geweld ontstaat een intense band tussen haar en Lahbib, een Marokkaan met een heftig verleden. Lahbib brengt haar steeds dieper in een complexe en broeierige gemeenschap. Intussen ziet Herman Verbeeck in de reportage van Eva dé gelegenheid om zich terug naar de top van de kijkcijfers te vechten in het competitieve medialandschap. Het regiedebuut van Adil El Arbi (winnaar van De Slimste Mens ter Wereld) en Bilall Fallah. Met o.a. Nabil Mallat, Laura Verlinden, Gene Bervoets, Geert van Rampelberg, Wouter Hendrickx en Sanaa Alaoui.