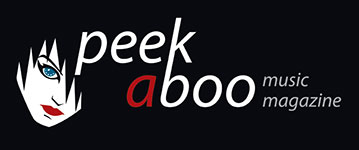 like this news item
---
---
Because of the health problems Johan Van Roy has to face these days, 2015 is anything but a happy year , but the Suicide Commando-frontman fortunately also has some good news. Johan already talked about it in our interview, but Electro Convulsion Therapy of 1993 that was released on a tape (containing songs of Critical Stage) is now re-released on the label of Dirk Ivens (Minimal Maximal ) on vinyl, with an additional CD on which the tracks are included that are on the vinyl, but complemented with songs from other (earlier ) tapes.
Be quick, because this gadget is limited on 500 copies, and unfortunately almost sold out by now.
The full tracklist :
01. Where Are You Now?
02. Time
03. Sheer Horror
04. Electro Convulsion Therapy
05. How It Feels
06. Without Regret
07. Necrophilia
08. Close Your Eyes ('93 Version)
09. Traumatize
10. Body Bag
11. Incinerate (taken from "Industrial Rape 2" tape 1991)
12. Resistance (taken from "Crap" tape 1990)
13. Human Contact (previously unreleased, original version on "Into The Grave" tape 1991)
14. Wonderful Machines (previously unreleased 1990)
15. Crawling In Pain (taken from "Black Flowers" tape 1992)
16. Down On Your Knees (taken from "Black Flowers" tape 1992)
17. Into The Grave (taken from "Into The Grave" tape 1991)
18. Symptoms Of Death (taken from "Black Flowers" tape 1992)
---
Door de gezondheidsproblemen waarmee Johan Van Roy te kampen heeft is 2015 een allesbehalve geslaagd jaar, maar de Suicide Commando-frontman heeft gelukkig ook nog wat goed nieuws. Johan had het er al over in ons interview, maar Electro Convulsion Therapy dat in 1993 op een tape werd uitgebracht (met daarop nummers van Critical Stage) is nu heruitgebracht op het label van Dirk Ivens (Minimal Maximal) op vinyl, met als extra een cd waarop de tracks staan die op het vinyl staan, maar aangevuld met nummers uit andere (vroegere) tapes.
Vlug zijn is de boodschap, want dit hebbeding is op 500 exemplaren, en helaas ondertussen zo goed als uitverkocht.
De volledige tracklist:
01. Where Are You Now?
02. Time
03. Sheer Horror
04. Electro Convulsion Therapy
05. How It Feels
06. Without Regret
07. Necrophilia
08. Close Your Eyes ('93 Version)
09. Traumatize
10. Body Bag
11. Incinerate (taken from "Industrial Rape 2" tape 1991)
12. Resistance (taken from "Crap" tape 1990)
13. Human Contact (previously unreleased, original version on "Into The Grave" tape 1991)
14. Wonderful Machines (previously unreleased 1990)
15. Crawling In Pain (taken from "Black Flowers" tape 1992)
16. Down On Your Knees (taken from "Black Flowers" tape 1992)
17. Into The Grave (taken from "Into The Grave" tape 1991)
18. Symptoms Of Death (taken from "Black Flowers" tape 1992)