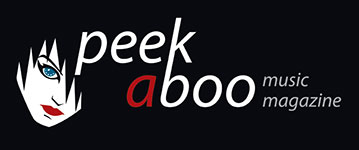 like this news item
---
---
Barcelona-based TERROLOKAUST's second album for DWA "Spit The Poison Out" spent 8 consecutive weeks in the Top Ten of the Deutsche Alternative Charts, peaking at #3, and was the band's first US release – sublicensed to Vendetta. The album also led to the band's first vinyl releases in the shape of 2 further singles "The Way It Must Be" and "Scars That Never Heal", released by DWA on 7″ and 12″ formats respectively, and their second promo video – for "The Way It Must Be".
In the wake of its release, slowly but surely TERROLOKAUST have started to become a fixture on the German festival circuit, and last year DWA arranged a first major European tour for the band – to spend 3 weeks on the road opening for AESTHETIC PERFECTION/FADERHEAD…and the original DWA digipak release of "Spit The Poison Out" has all but sold out.
Consequently, the CD version of the album has now been re-pressed - including new bonus tracks - and a limited edition 2CD version also released, featuring as its CD2 a 12-track album of remixes:
http://dwa-digital.com/album/spit-the-poison-out
The standalone digital version of this "Mix The Poison Up" adds 3 further tracks which formed the bonus section of the original sold-out digipak first edition - from ROTERSAND, FGFC820 and PANIC LIFT.
DWD372 "Mix The Poison Up" digital version:
01 Reversing In Circles (IVARDENSPHERE Remix)*
02 Pointless (CHAINREACTOR Remix)*
03 The Way It Must Be (NITRO/NOISE Remix)
04 Scars That Never Heal (SIRUS Remix)
05 Reversing In Circles (ROTERSAND Rework)
06 Addicted (SERAPHIM SYSTEM Remix)*
07 Reasons (PANIC LIFT Remix)
08 The Way It Must Be (FGFC820 Remix)
09 Two-Faced Leader (PHOSGORE Remix)*
10 Reversing In Circles (C-LEKKTOR Remix)*
11 Pointless (RETROGRAMME Remix)*
12 The Way It Must Be (MODULATE Remix)
13 Scars That Never Heal (RUINIZER Remix)*
14 Addicted (ESA Remix)*
15 Two-Faced Leader (BLAKOPZ Remix)
*previously unreleased