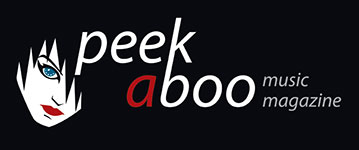 like this news item
---
---
Out on Victory Productions on DVD
Director: Anne Fontaine
Stars: Fabrice Luchini, Gemma Arterton, Jason Flemyng
Martin, an ex-Parisian well-heeled hipster passionate about Gustave Flaubert who settled into a Norman village as a baker, sees an English couple moving into a small farm nearby. Not only are the names of the new arrivals Gemma and Charles Bovery, but their behavior also seems to be inspired by Flaubert's heroes.
---
Wanneer het jonge Britse echtpaar Gemma en Charles hun intrek nemen in een kleine Normandische boerderij, is Martin verheugd. Als grote literatuurliefhebber ziet hij in hen Gustave Flauberts klassieke romanpersonages - en dan heten ze ook nog eens Bovery. Ooit was Martin een bekendheid in Parijs, nu is hij een lokale bakker. Zijn jeugdige ambities en enorme fantasie zijn er echter niet minder om. Het echtpaar Bovery betekent voor hem een ontsnapping uit de routine wanneer hij naast het dagelijks brood ook het lot van deze vleesgeworden romanpersonages begint te kneden. Maar de mooie Gemma is niet van plan een personage te worden - ze heeft 'Madame Bovary' zelfs nooit gelezen. Gemma wil haar eigen leven leiden.
Pers
'Innemend gespeeld door Gemma Arterton' - Het Parool
'Een prettige balans tussen klassieke tragedie en guitige humor' * * * ½ - De Telegraaf
'De mix van luchtige satire, occasionele slapstick en bittere tragiek werkt opnieuw prima' - Cobra
USP
De nieuwste film van Anne Fontaine (Coco avant Chanel, Two Mothers) met de immer ravissante Gemma Arterton in de hoofdrol.