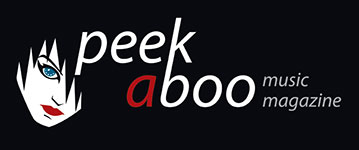 like this news item
---
---
From 6th March on available on DVD and Blu-ray on Dutch FilmWorks: WELP
Director: Jonas Govaerts
Stars: Stef Aerts, Evelien Bosmans, Titus De Voogdt
Sam, 12, is in trouble: his entire "Pathfinder" scout troop picks on him - and worse. The leader, Peter, is the worst of all. He seems to find a sadistic pleasure in humiliating Sam. This year's trip is to a woods near the French border where a curious legend named Kai is said, around the campfire, to make mischief. But when Sam finds that Kai is no legend and that he makes more than mischief, no one believes him.
---
Vanaf 6 maart op Blu-ray en dvd : WELP
Sam, een fantasierijke, wat in zichzelf gekeerde welp, vertrekt op scoutskamp naar de Ardennen. Eenmaal aangekomen in het bos, merkt Sam al snel dat er iets niet pluis is: hij ontdekt onder meer een mysterieuze boomhut, bewoond door een verwilderd, gemaskerd boskind, Kai. De andere welpen en leiding hebben echter geen oren naar Sam's avonturen: de jongen vertelt wel vaker straffe verhalen, en bovendien heeft leider Peter het te druk met te flirten met foerierster Jasmijn, dik tegen de zin van hoofdleider Kris. Alleen Sam lijkt te beseffen in wat voor gevaarlijke situatie de scouts zich bevinden: Kai blijkt namelijk slechts het hulpje van De Stroper, een lokale psychopaat die het bos rondom het scoutsterrein heeft bezaaid met dodelijke vallen... Met o.a. Maurice Luijten, Evelien Bosmans, Gill Eeckelaert, Jan Hammenecker, Titus De Voogdt en Stef Aerts.