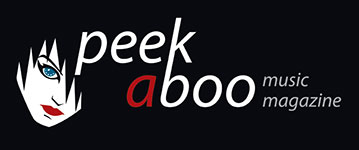 ---

---
BodyBeats Productions have released the full line-up of their International EBM Day event that will take place for the first time in Belgium on Saturday 24.2.2018 at the splendid venue De Casino (St.Niklaas, B).
As the name and non-coincidentally chosen date (24.2) already suggest, it is the intention to celebrate and honour the electronic music genre Electronic Body Music. "Do not expect headliners like Front 242, DAF or Nitzer Ebb, but rather a fine selection of the legacy in today's EBM scene, of these bands aforementioned" said BodyBeats.
After the announcement of their first two names PLASTIC NOISE EXPERIENCE (D) & PANKOW (IT) only one month ago they have now finalised their International EBM day line-up with three more great E.B.M. performers.
JÄGER 90 (D), from high up in the North-East harbour city of Rostock, will be representing the German E.B.M. elite with their minimalistic but hard hitting no nonsense EBM. Undoubtedly and heavily inspired by the likes of Nitzer Ebb and D.A.F. these gentlemen have been taking stages with their Neue Körper tanz Musik! No time to breathe! Just Dance!
Facebook
YouTube
THE JUGGERNAUTS (B) will be taking the honour of representing the Belgian EBM offspring. Active since 2013 with their instant EBM club-hit Phoenix and currently touring intensively with their debuut album The Juggernauts Are Coming these EBM protagonists could not be missed on this high-day. They know how to fuse the minimal rhythm and bass driven structures of Electronic Body Music with a more aggressive and modern approach perfectly.
Facebook
Youtube
X-MOUTH SYNDROME (FR), cross-over EBM from Lille, North France, played BodyBeats Dark Demons Night in 2017 and delivered a great performance, receiving very good feedback from the attending audience. Their music is characterised by the meeting of various musical worlds such as EBM for powerful bass, synth pop for melodies and punk for energy and dynamic vocals. Reasons enough to be there on time.
Facebook
YouTube
24.2.2018 International EBM Day @ De Casino, St-Niklaas, B (Tickets & Info)
Facebook Event
---
BodyBeats Productions heeft onlangs de volledige line-up van hun International EBM Day-evenement vrijgegeven dat op zaterdag 24.2.2018 voor het eerst zal plaatsvinden in de prachtige zaal van De Casino (St.Niklaas, B).
Zoals de naam en de niet-toevallig gekozen datum (24.2) al voorspellen, is het de bedoeling om het elektronische muziekgenre Electronic Body Music te vieren en eren. "Verwacht geen headliner zoals Front 242, DAF of Nitzer Ebb, maar eerder een fijne selectie van hun nalatenschap in de huidige EBM-scene," aldus BodyBeats.
Na de bekendmaking van de eerste twee namen PLASTIC NOISE EXPERIENCE (D) & PANKOW (IT) nog geen maand geleden, hebben ze nu de internationale EBM affiche vervolledigd met nog drie andere interessante EBM bands.
JÄGER 90 (D), uit de havenstad Rostock, vertegenwoordigt samen mer de eerder aangekondigde PNE, de Duitse EBM-elite met hun minimalistische maar beukende, no-nonsens EBM. Ongetwijfeld zwaar geïnspireerd door bands als Nitzer Ebb en D.A.F. nemen deze heren al geruime tijd podia in in en ver buiten Europa met hun Neue Körper Tanz Musik! Geen tijd om te ademen! Gewoon dansen!
DE JUGGERNAUTS (B) hebben de eer om de Belgische EBM-volgers te vertegenwoordigen. Actief sinds 2013 met hun instant EBM-club-hit Phoenix en momenteel intensief en wereldwijd tourend met hun debuutalbum The Juggernauts Are Coming mochten deze EBM-protagonisten op deze hoogdag niet ontbreken. The Juggernauts weten perfect hoe de minimalistische, ritme- en basgedreven structuren van Electronic Body Music te versmelten met een iets agressievere en moderne aanpak.
Facebook
Youtube
X-MOUTH SYNDROME (FR), cross-over/EBM van Lille, Noord-Frankrijk, heeft in 2017 al met succes op de Dark Demons Night gespeeld en wist een geweldige prestatie neer te zetten, één die door het aanwezige publiek zeer goed ontvangen werd. Hun muziek wordt gekenmerkt door het samensmelten van diverse muzikale stijlen zoals natuurlijk EBM voor krachtige bas, maar ook synthpop voor melodieën en punk voor energie en dynamische vocalen. Redenen genoeg op er op tijd te zijn op zaterdag 24 februari!
24.2.2018 International EBM Day @ De Casino, St-Niklaas, B
Facebook Event