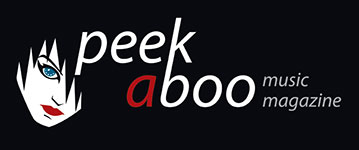 like this news item
---

---
On 29th September Blancmange are set to release a new album written and recorded by Neil Arthur and co-produced by Benge (Wrangler/John Foxx & The Maths and Gazelle Twin co-producer). They say it's been a fantastically creative period for both of them, releasing their debut album as a new electronic duo – Fader's 'First Light' - in June 2017 and then the final sessions for Unfurnished Rooms followed immediately in the Summer.
For the new Blancmange album all the songs were written by Arthur while Benge added percussion and layers of analogue synth with the pair then mixing the record together in the latter's Memetune studios in Cornwall. 'Don't Get Me Wrong' features John Grant on piano and backing vocals. It's said to be a fantastic closing track on a record which explores some solitary, introspective thoughts but always with humour and compassion.
Meanwhile, Blancmange will play headline UK shows in October and play W-Festival (August) & BIMFEST (15th December) in Belgium.
---
Op 29 september wordt het nieuwe Blancmange studio album Unfurnished Rooms uitgegeven, geschreven en opgenomen door Neil Arthur en co-geproduceerd door Benge (Wrangler / John Foxx & The Maths en Gazelle Twin co-producer). Beide heren zeggen dat het een fantastische creatieve periode achter de rug hebben, waarin het debuutalbum 'First light', als het nieuw elektronisch duo Fader uitkwam en de meteen daaropvolgend de opname en release van Unfurnished Rooms.
Voor het nieuwe Blancmange-album werden alle nummers door Arthur geschreven, terwijl Benge percussie en lagen analoge synthesizers toegevoegde. Daarna gingen beiden de plaat afmixen in de Memetune-studio's van Cornwall. 'Do Not Get Me Wrong' wordt gekenmerkt door John Grant op piano en backing vocals. Er wordt gezegd dat dit een fantastische afsluitende track is op een plaatje die de eenzaamheid en introspective gedachten verkent maar altijd met een vleugje humor en mededogen.
Ondertussen speelt Blancmange in oktober een Britse tour en spelen zij in België op het W-Festival in augustus en op BIMFEST in december..