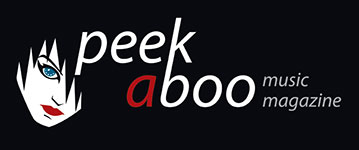 like this news item
---

This month it's 32 years since Electro / EBM heads Nitzer Ebb released Murderous!
01st of November 2018, 17:17
---
This month it's 32 years since the English Electro / EBM heads from Nitzer Ebb unveiled maybe one of their most famous and biggest dance-floor classics, Murderous! A bomb of a song that turned out to be the advance single from what would become maybe THE NEB album of all time, That Total Age! An album we still had to wait for until May 1987 and which still can be found on various top-lists of the best industrial albums ever.
The B-side of this 7 "single had the up-tempo track Fitness To Purpose while the 12 " version had also the 'Repetition' version' of Muderous pressed on it.
Where is the youth?
Enjoy!
Murderous (Lyrics)
Where is the youth
Youth
Youth
Youth
Youth
Youth
Youth
It's time to know
It's time to live
It's time to know
It's time to live
Shout golden shouts
Shout golden shouts
Lift up your hearts
Shout golden shouts
---
Deze maand is het ook al weer 31 jaar geleden dat het Engelse Electro/EBM heads van Nitzer Ebb met één van hun bekendste en grootste dansvloer klassiekers uitpakten, Murderous (NEB 4) Eerst gereleased als 7" single op hun eigen Power Of Voice Communications maar al snel opgepikt en gereleased door Mute Records op zowel 7" als 12" Maxi-single in November 1986. Een bom van een nummer zo bleek, en als het ware een vooruit geschoven zijn van misschien wel HET Nitzer Ebb album aller tijden, That Total Age! Een album dat pas in Mei 1987 op on los gelaten zou worden en inmiddels nog steeds terug te vinden is op verschillende top-lijstjes van de beste industriële albums aller tijden. Op de b-side van de 7" single prijkte het up-tempo Fitness To Purpose en op de achterzijde van de 12" kon men daarnaast ook de 'Repetition' versie van Muderous vinden.

Waar is de jeugd?
Enjoy!
Murderous

Where is the youth
Youth
Youth
Youth
Youth
Youth
Youth
It's time to know
It's time to live
It's time to know
It's time to live
Shout golden shouts
Shout golden shouts
Lift up your hearts
Shout golden shouts