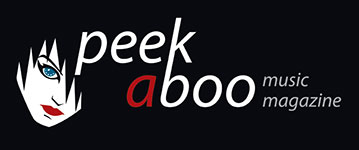 like this news item
---

Today it's exactly 34 years ago since The Klinik performed at Xenon, Aarschot, Belgium.
10th of March 2019, 10:15
---
Today it's exactly 34 years ago that The Klinik (at that time called Absolute Controled Clinical Maniacs) performed at Xenon (10.03.1985, Aarschot, Belgium). Two tracks, Sick In Your Mind and Vietnam which were recorded during this live show, appeared later that same year on the first The Klinik album Sabotage.
After this release The Klinik soon made a name for themselves with their cold and harsh EBM sound and their live shows, where they performed with their heads wrapped in gauze, wearing long black leather coats.
Even today, Sabotage is still considered as one of the most influential electro-industrial-EBM albums and became a must have collector item.
Sabotage (Tracklist)
A1

Decay

5:00

A2

Hours & Hours

5:38

A3

Braindamage

4:04

A4

Sabotage

4:53

B1

Sick In Your Mind (recorded live at at Xenon, 10.03.1985 Aarschot, Belgium)

6:33

B2

Time Watch

5:56

B3

Vietnam (recorded live at at Xenon, 10.03.1985 Aarschot, Belgium)

4:23

B4

Burning Inside