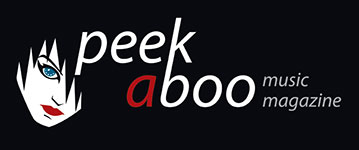 like this interview

---
BAKTERIELLE INFEKTION
Life isn't a Whitney Houston Song!
31/03/2011, Henk VEREECKEN
---
Up until now, these Berlin-based minimal-heroes released three albums on the Genetic label: "Dreamless" (2000), "Cities Of Glass" (2005) and "Early Recordings" (2007), which compiles demo tracks written before 2000. Their first self-released demo was already brought out in 1996. Bakterielle Infektion are Uwe Marx and Roger Semsroth. On May 7th they will be playing at Le Fantastique Nights, at the Passage Charles Rogier in Brussels, together with the equally renowned Echo West. Two of the biggest minimal wave acts that certainly can't be missed!
Could you introduce Bakterielle Infektion to the Belgian public?
Uwe Marx: Actually I hope that we no longer need to introduce ourselves. Thanks to bands like Front 242, Parade Ground, A Split Second, etc. the Belgian audience is already very familiar with old electronic music. Furthermore, we performed in Belgium more than once already: once in Brussels, one time at The Steeple in Waregem and at the BIM-festival in Antwerp. All of these were great concerts and well-visited.
Could you simply classify Bakterielle Infektion as 'minimal'? And how do you interpret the terms 'minimal', 'minimal wave' or 'minimal electro'?
Roger Semsroth: No idea. 'Minimal electro' is however the label that fits us best. But many of our tracks can also be classified as EBM or industrial, especially the older ones.
Uwe: Actually, I don't really like the term 'minimal'. Here in Berlin, it's mostly used for a style of techno. Maybe, 'electronic new wave' is a description that fits this genre best.
Which artists influenced you? I'm guessing bands such as Kraftwerk, DAF, The Klinik,...
Roger: Kraftwerk and DAF didn't really have an influence but rather created an interest in music. I can't immediately think of a band name as a real influence.
Uwe: When you start a band, whether it's techno or reggae or EBM, there are always noticeable influences, just because the members are fans of other groups. In our case The Neon Judgement, older Depeche Mode and Front 242 were among the bands that we both liked.
What was your reason to start making music instead of just buying records and listening to them?
Uwe: A good question. Why does someone become a musician? Why a DJ? Why a music journalist? I think that for most fans, this is just an outlet for their enthusiasm. Especially in the underground, you don't just want to be a consumer, you also want to realize something.
Why did you choose the name Bakterielle Infektion? Because of its cold and clinical sound?
Roger: Before we started Bakterielle Infektion, I had been making music for a while already. I often recorded tapes just for myself, all kinds of snippets that leaned more towards noise. I called one of those tapes "Bakterielle Infektion". Don't ask me why, it sounded pretty good to me as a 16-year old. When we finished our first song, we obviously needed a name. Bakterielle Infektion was one of the options, that tape was lying around here at the time. Nowadays I think that Bakterielle Infektion was the worst choice possible.
What are your lyrics dealing with? Where do you find your inspiration?
Uwe: A lot of our songs are about feelings, but not the heavy ones, rather the little things that are hidden skin-deep. Life isn't a Whitney Houston song! We find our inspiration in all kinds of big European cities, where you can still find the spirit of the seventies and eighties.
What should we expect when Bakterielle Infektion perform live?
Uwe: Just the typical twosome in this scene: two guys on a stage, one singing and dancing, the other one smoking behind the synths. Like most bands we don't play our most experimental songs live, so you can definitely expect songs such as "Black & White", "Actors on Stage" and "Living in the Underground".
www.myspace.com/bakterielleinfektion
Henk VEREECKEN
31/03/2011
---