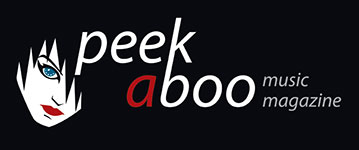 like this interview
---
DE BRASSERS
'En toen was er niets meer'
31/03/2011, Didier BECU
photos: © Marquis(pi)X
---
How do you see De Brassers in the Belgian history of music?
Absolutely indispensable, just like TC Matic, The Kids, Red Zebra and Siglo XX. We were like pioneers and it was because of them that something was growing over here. We made music without knowing that much about music, but we were full of energy.
I guess "En toen was er niets meer" has become a cult hit as it defines the atmosphere amongst the youngsters back then very well.
If you hear de Brassers, do you tend to think it was all black? Were the 80s really that black?
There was a crisis, the cold war was on, Belgium had its nuclear weapons and on the economic scale things weren't that good as lots of people had no job and the coal mines got shut down as well. De Brassers were all unemployed too, not that we cared about that since that gave us lots of time to make music.
Do you think anarchist messengers still exist these days?
I don't think our songs had that much of a message because we dislike preachers. It was more a matter of feelings. In our songs we didn't tell what to think, we left that to others. We did think about our society and some events were really disturbing. That's what gave us our energy. I really don't want to say that it used to be better back then, I'm not keen on being judged as an old twat.
There are wild rumours about you, were they true or not?
We certainly didn't do violent things, on the contrary. People just didn't like the way we looked, our nihilism, our ideas.
I heard rumours that teachers sent letters to parents, saying how unhealthy it is to listen to De Brassers.
It's true. Pupils who were seen with us got a letter from tutors saying that listening to De Brassers could damage their psychological health. No joke. Now it's funny, but back then, it was a serious issue and Dutch television even made a documentary about it to show how 'retarded' that whole situation was.
There's no doubt that you are punk, but tell us: what does punk mean to you?
Punk for us was the inspiration to start with music. Music from bands like Sex Pistols, The Clash or The Kids set us free: you don't have to be technically skilled to create music. From us, you didn't have to expect speed punk, it was more in second or third gear, I guess. Punk was an attitude too: a way to turn away from society, against ideas and structures. It was a culture youngsters could identify themselves with: it had its own music, clothes, haircuts, magazines, ...
Who were your influences?
The most important ones were PIL and Joy Division, and of course Cabaret Voltaire or Fad Gadget. We made those influences our own, for instance by singing in Dutch or using the typical sound of our Korg MS20-synthesizer. Personally, I thought the music that came after punk was much more interesting than punk itself as it was more varied. We didn't live that far away from De Effenaar in Eindhoven and so we saw gigs from bands like The Pop Group, Einstürzende Neubauten, The Mekons, Bauhaus, The Fall, ... In their way, they all had an influence on us.
You decided to sing in Dutch. Due to that, it was like you decided an international career was out of the question.
We never spoke about any strategy, marketing or international career. We didn't have a manager, booking agent or record label, so we only did what we liked. Everything happened just without thinking.
There you go, you did everything on your own. But now you have bands who keep on complaining about the fact that they have to do it all in a DIY-way…
We always kept our loyalty to the DIY-principle. For instance: from printing to distributing, we did everything on our own and even today, we don't have a manager or a booking agency. We don't think it's necessary since we don't do anything we don't like or because we have to or because it would be good for our business, as we don't have a business at all.
Why did you decide to go back on stage?
Even when we stopped in 1982, we always liked to be on stage, but you need a reason to do it again. In 1998, the promoters from Eurorock asked us, from that moment on we started everything up again. We don't play that much but we are looking for the right moments at the right place, like we did at the BIMfest in Antwerp recently.
And soon you will be in Ghent, what can we expect?
Old school Brassers, meaning that we will bring our audience into an 80s atmosphere. We don't play that much at the Vooruit, which is a brilliant venue, so we're looking forward to it.
Didier BECU
31/03/2011
---