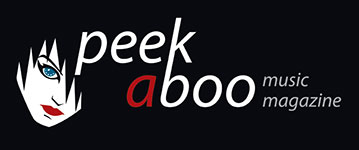 like this interview
---
ECHO WEST
Angst Pop
31/03/2011, Didier BECU
---
Can you tell us who Echo West are?
At the moment Echo West is just me, Thomas Steinbach (for studio/live support) and Thomas Bley (for live support).
You were founded in 1994, how do you look back on these years?
The name Echo West was first used in 2000 as a project name for a first album that contains songs that I've made since 1994. At the beginning it was my wish to see it released one day and with MDP it became true, to my astonishment. With this support, I continued creating sounds/songs in different ways and doing some live performances. After the mysterious end of MDP, I was lucky to find new support at Dark Vinyl, who released 2 albums and will release a forthcoming new one. Over the years, my music and sounds developed continuously because of new ideas and preferences or by using new/different instruments.
If I'm correct, your name refers to the fact that the electronic music is a product from the West. I guess it's also a kind of 'homage' then?
For a simple explanation of the name, imagine a guy growing up in western Germany's Ruhrgebiet, a fucked up (but also nice) industrial region, and loves the dark and cold sounds of the industrial and new wave music genre. Besides that, Echo West stands for a view on the more negative aspects of life in general, in the context of our Western culture. EW's music is my musical echo or mirror of those circumstances. Even though the Western world holds many bad and cruel attributes – particularly in past history but also now – there are many good possibilities for a free living without any hard constraints like in many other regions and real dictatorships of the world. So let's protect and save it !
Does electronic music meaneverything to you?
Most of the time I prefer electronic music or a combination of both electro and guitar, but I also like real guitar music. While making music I use real synths, digital stuff but also real guitars and percussion. I must say, though, that I love the pure electronic sound of an analogue synth. It's like swirling through the universe or a journey for body and soul.
How did you fall in love with that kind of music?
I think it began when I was about 11. I saw Adam & The Ants on TV. Furthermore, there was a radio show called "Mel Sandocks Hitparade" where I heard other bands like Depeche Mode or Neue Deutsche Welle. That shaped my whole life and musical preferences. In the early eighties I entered the new wave scene and developed into a real music lover, record collector and, last but not least, music maker. And I will go on loving music and making sounds as long as I can.
There's a whole debate going on about the use of analogue synths: some musicians really stick to the idea of using them, I guess you're on that side too?
Yes! The first two albums were made with two real synths – one analogue, one digital – effects and a drum machine on 4-track (on tape). The following stuff was mostly made with virtual/digital synth plug-ins for digital home recording. Now I prefer real analogue synths because they sound much better and I can put my hands on it. Have a look and rehearse on a blue shining Moog Voyager or a fat Andromeda and you might want to play it yourself! It's much more fun to play and screw around with real synthesizers !
Your music has been described as 'Angst Pop', I kind of agree. What do you think?
The term 'Angst Pop' was created by the legendary and great industrial group SPK. Their background at the time contained the treatment of psychologically sick and suffering people. SPK did an objective analysis of our society and came to the right inference that everyone of us has got characteristics of a psychologically sick man (so we trust in 'musick'). I would say Echo West stands for this point of view, but the sounds differ most of the time from those of the old SPK or current bands like Haus Arafna, who are more predestined for this label because their sound is mostly oppressive and feeding the 'Angst'. There are only a few of my songs I would call 'Angst Pop'.
I guess the main term will be something like 'minimal wave'. This genre has a public that holds to buying records, they are real music lovers. Do you experience the same?
Yes, I agree. This might have advantages and disadvantages, but the main thing is staying together with our beloved music and attitudes. It was never my aim to become as successful as Depeche Mode or make music for a mainstream or create new mainstreams. That's not what we want to do. We're part of the underground, where there's just music and no big commercial attitude. I like this music lovers very much because they're existentialists in different ways.
Reading reviews about your band is kind of hilarious: they compare you to everything they can find but don't succeed in finding a one that's really suitable. After all, Echo West are Echo West.
That's another plan of the project: to create sounds that differ, but also fit within the whole frame of the project. It's a bit like hearing a compilation with different bands but all in a very similar style. Exactly those differences in sound make it hard to describe or to find a suitable compartment.
Do you have musical heroes yourself?
Of course: all my eighties, nineties and current wave music favourites! But I can't pick out one, because they all have the same value for me. With respect to our forthcoming show in Brussels, I do want to mention The Klinik, Neon Judgement, Snowy Red (it's very sad he passed away) and Front 242. And there is one who rises above many current groups: Sean McBride with his projects Martial Canterel or Xeno And Oaklander. (The best regards to you!)
I've been wondering about the German music scene. I think it's really healthy and innovative. What do you think?
I think the popular music scene in Germany, as in the rest of Europa, is still developing in a very wide-ranging way. There is mainstream or super special music for everybody. No matter what you want to hear, you can get it. This can lead to an overdose of music but I'd say: better too much than nothing to hear! The electronic scene in Germany is alive for maybe more than five decades now and made great innovations that influenced all of us. The old sounds of the eighties were re-animated, the old styles will never die. Recently, I saw Klaus Schulze on YouTube with his modular system in 1975, which is just fascinating. Concerning the dark gruftie scene in Germany, I would say most of it sounds like crap and it's just an offering for simple youngsters or simple people with a common taste. But there are plenty of (young) people who are interested in moving away from that dark mainstream, towards the underground. And watching them is fascinating, too.
You'll soon be performing in Brussels. What can we expect?
You can expect some brand new songs that have never been played before, and a dark deep atmosphere of 'Angst' but also some 'positive' danceable songs, all of this containing pagan statements.
What's your favourite record of all time and why?
Perhaps League Of Nations' "Music For The New Depression". I like it a lot because of the overwhelming atmosphere and deep melancholy. Besides, that title is huge, isn't it?
Do you have a special message to the readers?
Do you like the West or do you want it destroyed?
Didier BECU
31/03/2011
---