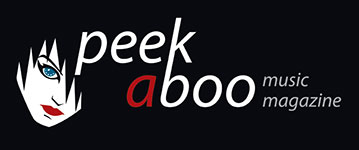 like this interview
---
FISCHER-Z
My Attitude To Art and Music is Punk.
31/03/2011, Didier BECU
---
Dear John, you probably answered it a million times. We all know what Fischer-Z means, but why did you choose that name?
So it would mean nothing but the music.
Everybody agrees that you played an immense part in rock history as you were one of the new wavebands with a very own sound. How do you see that yourself?
We had our own look and sound when most of the other bands had green hair and leather jackets. We were just ourselves.
I guess it makes your heart bleed to see that you were innovators but today in 2010 there isn't much space left for innovation in music.
There's always enough space for innovation in music. It's a myth that each generation sees itself as the most innovative one. There are just as many good bands around now as there's always been. It's just harder for them to get attention.
You know what John, you kicked our head by spitting out a political opinion and you were in the charts. I can't see that happening now as well....
I think this is the perfect time once again for political ideas to be transmitted to young people in pop music because of the severe financial crisis, revolution in the Middle East and massive student unrest in Britain.
Not getting tired of playing the preacher man?
I always think of myself as an observer not as a preacher.
Perhaps you were more a punk than a new waver...
My attitude to art and music is punk in as much as I believe the most important factor is conviction with emotion not technique.
In the beginning it looked like you weren't that much embraced by the UK. Do you have an explanation for that?
In the beginning we spent far too much time outside Britain.
Let's be honest about it as well, those who mention Fischer-Z mention the first three albums.
I'm sure you must be fed up with it.....
There have been many different sections to my career. Only the nostalgic are obsessed by the first 3 albums. They are a proud piece of my history but they are only that.
I was at your showcase show in Gent and I was impressed by it... It looked like you never left the stage, like it was still 1982.....
It's simply about profile so people connect together my new and my old work. Fischer – Z doesn't exist anymore, it's only the songs that do.
If I hear your lyrics they're so typical 80's and a bit dated...I mean after all the Russians never send us their nuclear bombs!
They were of their time and about their time. For example, I don't perform Remember Russia anymore. Most of the songs that are still relevant have been reworked and they have a new life today. I don't really understand people's obsession with the 1970s and 1980s.
After those three albums you did lots of other things but you never got that success from then.
The first three albums were just the first three albums!
You know what's funny, those who like your later or your solo stuff are most of the times people who are obsessed by music!
As opposed to being obsessed by the eighties?!
Everybody thinks "Red skies over paradise" is the best thing you did, I think that too...what does John think?
Clearly you haven't consulted everybody!
Please tell us, what your favorite record is, of all time and why....
It's impossible to say one favourite record. My answer today is "If you don't want to fuck me then fuck off" by Wayne County and the Electric Chairs because of its attitude.
With who wouldn't you mind to be in an elevator with for 8 hours and what would you do then?
I wouldn't want to be in an elevator for 8 hours with anybody.
What can we expect from you in the future and do you have a special message for our readers?
Watch my website, watch my Facebook. Message for the readers: Keep your minds open and your trousers modern.
Didier BECU
31/03/2011
---