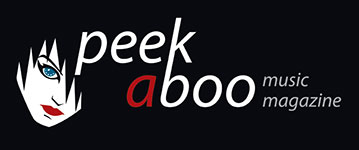 like this interview
---
IMPLANT
A Kind of 'Nu Retro'
31/03/2011, Didier BECU
---
Len, you're about to celebrate your 20th anniversary. How would you summarize these two decades?
How to summarize something like that? An accumulation of unforgettable moments and some shitty experiences, I guess? It's confronting that it's been 20 years already. It doesn't feel that way and I certainly don't feel 20 years older, although of course I am. Let's be honest, it's always been a hobby and more fun than collecting stamps.
They were, however, 20 years in underground music. How do you feel about that?
I'm not sure if that's a disadvantage. I've made the music that I wanted to make and never tried to be part of a trend or other 'must-does' to score. It's only logical that you never reach a larger audience. Actually, I don't think that I'd be where I am now if I had tried to score with my music. If you want to make music, you have to give that a place in your life. Next to a family and a professional life, you need to decide how far you want to take your hobby. The balance that it has now is actually more than I had in mind when I started Implant. The most satisfying is that I always had a lot of recognition from artists who I listened to when I was young. That was the music that got to me, the soundtrack for when a girlfriend dumped me or to a drinking night with friends. A lot of the people who made that music back then are people who I now know personally and who appreciate my music. That has always been the greatest satisfaction I got from Implant.
Being part of the underground, do you think it has evolved and if so, in a positive or negative way?
Of course it has. And it would be a pity if it hadn't, although some fans are quite conservative and regard any evolution as negative. But mainly it has become smaller and I don't think we can ever turn that around. The impact of the Internet is undeniable but also musically it has changed a lot. Just compare any album of the 80s with any recent album, you'd be surprised how much louder the latter will sound. But the biggest change is that everyone is making music nowadays. A laptop and some software will do to record your own album and that's what everyone's doing. Via the Internet it's easily spread. Record companies no longer exist as a filter. In the past, record labels decided if your music was released, now you just press 'Burn' in the Nero-software and your CD is finished. Record companies don't quite know how to handle this either, apparently, because sometimes I just don't understand what music certain labels are releasing. The only constant in the entire scene is that everyone is a little crazy.
When you're writing an Implant song, how do you proceed? Is it an accidental combination of sounds of do you have images in mind that you translate into music?
For the new album I worked differently than the other times. This time I really tried to make songs like I had them in mind. I wanted to do a kind of 'nu-retro' album, so I listened to older albums to see what I liked about them and took that as a starting point to write new songs. It's not a fixed formula, just something I wanted to try and so far it's been working out. But often, songs just arise from an experiment: I try something I've never tried before and end up making a new song out of it.
There's a new album to come soon. What can you say about it?
It's beginning to take shape but there's still a lot to do. About 8 songs are ready, one of them is a collaboration with Claus from Leæther Strip. But I want to add some guitars to that song. This time, I don't want to rush things, I just want to deliver a good album. After summer, there's the new 32Crash album and until then I want to make more demos for the Implant album, to finish them later on and have a coherent whole.
Soon, you're performing at the BodyBeats Festival. What can your fans expect?
They can expect a short set that's focussed on dancing. I hope I can add 1 or 2 new songs, because it's always fun to see whether new songs catch on or not. It'll be the traditional line-up with Sven behind drums and me safely behind a synth. Maybe I'll invite Claus to perform our collaboration live. It's more or less a unique opportunity to try it out.
Any special message to our readers?
Yes, come to the BodyBeats Festival! Either for us or for one of the other bands (I can strongly recommend Motor). Because, when you don't help local promoters to break even, they will organize less events and then us bands won't be able to play that much anymore.
Didier BECU
31/03/2011
---