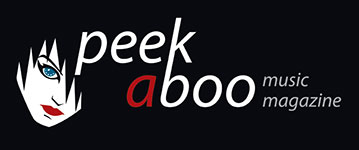 like this interview
---
VANGUARD
We Had The Concept Of Doing Something That Ties Man And Machine Together
27/04/2019, Stef COLDHEART
---
Hailing from Gothenburg, the Swedish duo Jonas Olofsson – Patrik Hansson has released this year their fourth full length album "Manifest" (Infacted Recordings). The new songs confirm they've a nose to produce achieved electro/indie-pop songs, which are characterized by alluring bass lines, excellent melodies and transcendental choruses. The band set up in 2008 has gained maturity and experience unleashing their best work to date. This is what Jonas and Patrik have to say about it.
Time runs fast, "Manifest" is already Vanguard's fourth full length album to date. How would you introduce "Manifest" and where do you place this album in Vanguard's discography?
Jonas: "Manifest" is a versatile album filled with melodic electronic music. It's dark, hard and gritty, but beautiful and graceful at the same time. I would say it's a natural development from the last album "Never Surrender".
I personally experienced this work as your most accomplished production to date; well-crafted songs, carrying choruses and a great vocals' production! Is it just maturity and/or growing experience or did you learn/improve different aspects and techniques from writing till recording and mixing?
Jonas: I think both things have developed, but most of all the new album is a result of growing experience and also being very clear right from the beginning with what we wanted to get out in the end. In that way this album has been more goal-oriented than the previous albums, this is a result of being more mature as a band in my eyes.
The title "Manifest" has something solemn while the titles of the songs and the lyrics seem to indicate a certain engagement. What is "Manifest" all about and what did you try to express?
Patrik: This is our truth and the way forward, this is Vanguard 2019. It's a strong title that somehow captures the meaning of the album and sums up all the songs in one single word. The songs are also a manifestation of 3 years of work from our side to create the album.
The front cover of "Manifest" looks pretty different from your previous releases; it's a bit industrial- and sci/fi like. Tell us a bit more about the artwork, its importance and do you care about 'image'?
Jonas: Image has always been a part of our artistry I guess, we are interested in how our music is presented and we always work with professional designers to develop a concept for each album. For "Manifest" we knew quite early that we wanted to involve science fiction and biology. We had the concept of doing something that ties man and machine together, bio-mechanic so to speak and this is the outcome.
I noticed you're doing a small live tour together with dark-electronic bands (Funker Vogt, Agonoize, Eisfabrik..). It must be a real challenge playing in front of a totally different audience, don't you think? How did you see Vanguard growing as a live band from your beginning till today?
Patrik: I think that the audience in Germany is very open to live acts that are new for them and most people are not bound to one specific genre of electronic music. We have some harder tracks that could appeal to the fans of some of the other bands, however the hard core aggrotech-fans might be a bit out of our reach. I do think it's a great combination of bands and it's what makes the 'Hybridize Festival' such an interesting and fun event.
Patrik, next to the Vanguard album you're also releasing the debut full length of your solo-project Uncreated. What might we expect from this side-project and what are the ideas you can exorcize in this new project, which aren't maybe possible in Vanguard?
Patrik: The idea with Uncreated is to find room for songs that don't fit into the frames of Vanguard. Some of the songs are similar to Vanguard when it comes to style and sound, but the main reason for the similarity is my voice. I am trying to find different ways to work with other musicians, not only vocalists, in the future to be able to develop as a songwriter and as a producer. So in that way it is not supposed to be a 'clean' solo-project even though I will be the driving part.
Stef COLDHEART
27/04/2019
---