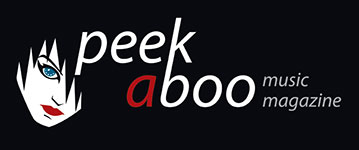 like this news item
---
---
Still three weeks to go and the BIM-Festival in Antwerp takes place. It's not only time to buy your ticket, get them here, but also to present you the bands in our BIM-Files.
Second band on this year's BIMFest are No Sleep By The Machine.
Who are they?
No Sleep By The Machine or NSBTM was formed in 2004 by TB and S.Nutzoid after they met at a party in Stockholm. Sharing the same interests and backgrounds in music, film and culture the duo was soon to be found recording together in their home studio.
Throughout the first four years, it was more like experimenting without a goal, looking for beats and sounds while TB was still involved as a singer in another band.
At the beginning of 2009, TB left the other band to concentrate on NSBTM. Soon they were asked to to perform at several festival and clubs.
After some self released CDR's their first full Album 'Close' was released on Sham Recordings in 2010. In 2012 the limited double album 'Quadrilateral'(LP/CD) was released on Dödsdans Rekords.
How do they sound?
Well, click on the video.
What do they have to say?
Well, click here for our interview!
No