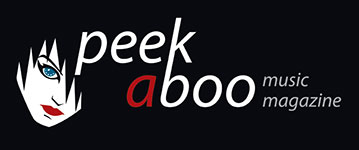 like this news item
---
---
Out on Domestica
5X0D has always been Mark Phillips and Rob Lawrence since it began in 1981 in Bristol UK. Early influences were many going back to pop, prog and krautrock bands of the early 70s, through punk and new wave to industrial, then later Japanese technopop like YMO. We made our tapes one by one directly copying from the master reel to reel tape and we distributed them through the cassette scene postal network of the early 80s. We definitely were only interested in sounding original though we had influences like Art of Noise, YMO, Der Plan and Yello. We weren't very interested in UK synth pop - maybe only Caberet Voltaire early on. We did much solo recording during the 80s, most of which is on the Soundcloud site. We do still like to make music, but just for fun. We've always been attracted to electronic and modified sounds, but have tried to write interesting songs to use the sounds in. We have lived through an era of technological advancement, and we felt positive about that whilst recognising the dehumanising potential of all machines.
Edition of 350 copies. Presented in a handmade silk-screened sleeve.
Mastered by Yves Roussel 2015.