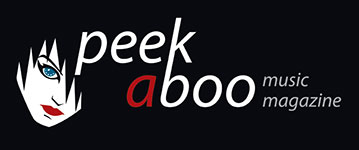 like this news item
---
---
Recently we asked Dehn Sora (Treha Sektori / Sembler Deah) to name the 10 records that changed his life. Currently he released the art book The Sensation of Being One of Them, and Dehn Sora will exhibit his artwork on the walls of the record store Consouling Store in Ghent. ( Baudelostraat 13).
The exhibition runs from 6th January to 5th February, click here for the Facebook page.
---
Onlangs nog vroegen we Dehn Sora (Treha Sektori/Sembler Deah) om zijn platen voor te stellen die zijn leven veranderden. Naar aanleiding van zijn kunstboek The Sensation of Being one of Them dat in September dit jaar verscheen, zal Dehn Sora zijn kunstwerken tentoonstellen op de muren van de platenwinkel Consouling Store in Gent. (Baudelostraat 13).
De expositie loopt van 6 januari tot 5 februari, klik hier voor de Facebookpagina.