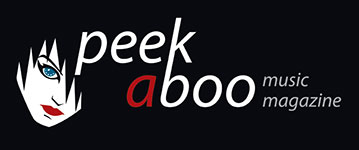 like this cd review
---
DEHN SORA
Ten Albums That Changed My Life
Music
•
CD
06/11/2015, Didier BECU
---
We asked Dehn Sora (Treha Sektori/Sembler Deah) to give his ten albums...
1. NEUROSIS - Through Silver in Blood
Can't really put words on it. I remember having seen the name many times in magazines and saw a picture of them hitting drums, and I felt intrigued. The "tribal" aspect, every cover I saw, I felt there was something about them. Something about their records. And when I bought Through Silver In Blood, I was wrecked after the first listening. I felt anywhere else, not on my feet anymore. I wanted to cry on Aeon, to kill everyone on Locust Star. It grabbed me so much. It still flies on time. I still feel kinda protected by this record.
2. MAGMA - Mekanïk Destruktïw Kommandöh
They decide what they want to do. They decide their standards. They always are out of boundaries. They have build something on their own that is hard to enter into, hard to understand. This is the first time I heard something that connects the heart to the brain. Overtime, I think of a sonority, or an instrument to try out. Magma already did it 30 years ago. I listen to this album as I read a book, a story to be lost in. This record has a thousand lives, as it tells story of different lives. I'm not a technical musician, I play with feeling, seeking the sound more than the technique. This record made me understand that playing is a matter of heart, despite all the technical abilities. They play the right notes at the right times. They don't have anything to prove. They took the book of rules, and burned it.
3. WOVENHAND - Mosaic
I was too young when 16 Horsepower was on the charts, but I discovered it on a very late TV show that plays video clips all night. And on the 90's oriented section, a 16 Horsepower video was played. I wanted to know more about it. The track that was played didn't go out of my head. The first answer of my search was Wovenhand. I heard a man recording his tears. It was like a dance on a fired soil. I always sought a kind of ritual way to play. Something real, that connects body, language, to sounds. When I saw him live fot the first time, his head moved while he played, couldn't focus on anything else. I saw how he experienced it. He gave you his feeling, invited you to dance with him, to enter his mind.
I bought a banjo few years ago, because Wovenhand pointed me how this instrument can resonate in your own body while playing it.
4. ULVER - Nattens Madrigal/Perdition City
Black Metal is probably the most important discovery in my life. I could have put in this top 10, the Norwegian Classics that embody my fears, the screams that are blocked in the throat, the urge to paint a feeling.I can give many images for what I feel about some records and how I connect to them. It made me who I am, from my early teens to now, I think. I felft really involved in something « more than music » when, back in my early high school days, a "tough" guy decreed we had to brawl because I was wearing a BM Shirt. I thought, OK, you gotta fight for it. Pretty ridiculous and funny to remember, but it meant something to me. Despite all the actual circus and imagery, I discovered something that penetrates in your blood, not only people with guitars. The urge, the dedication, the discomfort…
Ulver had a strong impact on me, because it divides. People in the scene thought they went for money, a "this is not the real Ulver" waste of time discussion. After Nattens Madrigal ,one of my favorite black metal albums, they turned to do what they wanted to do and were true to themselves. The mind is intricate, when you have an idea, something to deliver, whatever the aspect. And they made it clear. Nothing had changed about their message, I think. They wanted to explore. We don't have that much time to discover everything in life. They didn't want to waste time, I think. And now, I'm very proud of being with Garm on a record and I feel blessed for the good times we shared and the projects we worked on together.
5. DEATHSPELL OMEGA - Si Monumentum Requires, Circumspice
First time I heard it, I felt it took ages. And at the same time, only a second. I kept listening to it for two weeks. Constantly. And I discovered details, shades. I felt grounded. Buried. But I felt something sacred too. They let their words and their music speaks for themselves. Turned them into something complex, massive. It was physical, this record. Like their was no human anymore. Just a mass of substances, of shadows, that surrounded me. That was a real physical effort to catch every details, every intention. It still is, I think. I still discover that album. When they release something new, I always play that record beforen and after. One of the few that prevents you to do anything else during the listening. It awakes so much that one is unable to perform his daily moves. I like their freedom as well. Every records improves, full of tries, it accentuates what I dig the most in the creation feeling. You're facing your doubts, but you feel so free.
6. AMENRA - Mass III
Because I always feel sad when I leave those guys. Because I lived so much experiences thanks to them. I shared among the best moments in my life with them. All the smiles. I'm thankful everyday to have crossed the path of Amenra. And all the people involved. They have been the hands on my shoulders, pushing me to the edge of where I feared to go. It should have take more time to play live with Treha Sektori if they never asked me to open for them few years ago.
I can speak for ages about Amenra, not especially the band itself, but the individuals. I saw them live 100 times now, and now, every technical problems that occures, every expression I see on their faces while playing, I take it personally, thinking "go on boys, don't let it block what you want to reach". And I want to be the hands on their shoulders, to help them reach their goal.
7. DOWN - II ( A Bustle in Your Hedgerow)
I've been a Pantera, Crowbar fan kid, was interested in Down because of the line-up. I like this record maybe more because of the story behind this album. Being stuck for a month in a Barn. Dedicated to the record. Was young when I bought this record. Was imagining how it would be, arriving in this place full of energy without any note written, and let things go. Avoiding that everyday life twists your focus. And I remember reading the lyrics with the sensation of a man who had no choices than to face his demons, and try to go out of this barn with a weight abandoned in there. When I recorded the first Treha Sektori album, I left in a place where no one could reach me, having no connexion with the outside world. No possibility of getting out without the sensation to remove what blocked me to move forward The full focus on your fears, your wounds. The feeling of being liberated and go forward again.
8. GODSPEED YOU! BLACK EMPEROR - Yanqui Uxo
I discovered it when it was released. There was something mysterious, very grey, around this record. And I remember the feeling of the cardboard packaging. I gave it a try. They were millions in my player. They were crying to get out. It took time to get the name of the band actually, and I didn't wanted to know it for weeks. Just wanted to keep this feeling for a while, until I found some more material from them. Wanted this pearl, crafted in this cardboard pack, and surround it with my own mystery for a moment. But curiosity won since.
9. BLUT AUS NORD - The Choir of the Dead from The Work Wich Transforms God/SATOR ABSENTIA - Panorama from Mercurian Orgasms
Not really albums, but only tracks. Blut Aus Nord is one of the most important artists in my life, we work together now, and he is still inspiring we every day. In a graphic way, I want to be the hands connected to his mind. This kind of artists whot push you to be better with every project. This album had a strong impact on me. The most cold thing I've ever heard. Something twisted, that doesn't care about conventions. Still the same things I'm looking for in artists, I think.
I always had sleeping problems. And if I don't cover my thoughts with sound, it's hard to find sleep. It happened that I didn't slept for more than 48 hours, being a student in graphic arts at the time. I was going back home in a train, really down, last travel to a bit a sleep. Was listening to that track in my headphones, and suddenly, had a hallucination, seeing a giant bull attacking me from a bridge. I always connect this track to this living dream. The Sator Absentia one, is kinda the same. Was walking in a crowded street in Paris, this track arrived, and I saw dozens of people turning in fire. Like they didn't care. I felt a bit panicked, then I sat down in the middle of this street, to calm down my hallucination. Annoying everybody. For the 10 more minutes the track took. I felt good.
10. LUSTMORD - Zoetrope
Lustmord is a major influence for a lot of dark ambient artists. It's above all. As many people, I've always connected this music to something very cinematographic. I'm a huge fan of Fritz Lang's Metropolis. And this record is a soundtrack for a movie, talks to me straight to the heart in a simple way: "they made the right connection".. Since day one, I feel that I don't want Treha Sektori to be a sole musical project. It is a sum of media, I try to work on. And video is really an important part of it. This record was mostly a feeling that this is possible and clear. That you can improve your music in images.
Hard to put everything in a classified thing. I didn't really put it in a specific order. Just memories. To name a few more, for again, many reasons, I'd like to add Black Sabbath's Sabotage, Syndrome's Floating Veins, Immolation's Close to a world Below, Halo Manash's Syoma....
Didier BECU
06/11/2015
---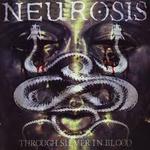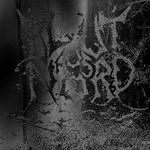 ---