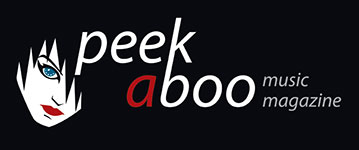 like this cd review
---
NIMON
Fear of Change
Music
•
CD
Drone
•
Experimental
•
Industrial
[80/100]

Ant-Zen
06/11/2015, William LIÉNARD
---
On his fourth album, Keef Baker makes compositions in which guitar drones evoke a variety of moods: a cross between melancholy and happiness. If you get the chance to change your life, he says in the press release, grab it with both hands and overcome your fear by embracing change. We do not immediately see (or hear) the link with the guitar drone compositions on Fear for Change, but they all sound euphoric.
A New Job in a New Town rolls out of the speakers like an orgasm of organ drones and reverberating chorus chants, while Leaving Your Friends Behind gets the same kind of euphoric sound and Blank Slate sounds much more industrial with whistling synths and electro noise, supplemented with growling drones. Throw it all Away is also an industrial track with drones and field recordings, while Replacements returns to the semi-religious atmosphere, with thick layers of good sounding guitar drones, and a similar approach in Anything is Possible and the emphatic Blazing Sun.
No Bed to Sleep On gets high-pitched synths, choir-like sounds and deep drones, while Shining Moon sounds like a reverie after the setting of the sun, semi-religious and full of expectation, whereby Things get in the Way almost seamlessly connects as an impressive orgasmic finale.
Emphatic, often bombastic, but also intimate and subdued, with an atmosphere that hovers between semi-religious and ecstatic.
Tracklist:
1. A New Job in a New Town
2. Leaving your Friends Behind
3. Blank Slate
4. Throw it all Away
5. Replacements
6. The Rough with the Smooth
7. Anything is Possible
8. Blazing Sun
9. No Bed to Sleep on
0. Shining Moon
1. Things Get in the Way
www.facebook.com/pages/nimon/219212371456613
https://mailorder.ant-zen.com/product/id/2655
William LIÉNARD
06/11/2015
---
Op z'n vierde album trakteert Keef Baker ons op composities waarin gitaardrones een veelheid van stemmingen oproepen die het midden houden tussen melancholie en gelukzaligheid. Als je de kans krijgt om je leven te veranderen, zegt hij in het persbericht, grijp die dan met beide handen en overwin je angst door voor verandering te kiezen. We hebben zelf niet direct een verband kunnen leggen met de gitaardronecomposities op Fear for Change, maar ze klinken wel stuk voor stuk alsof er sprake is van een euforische stemming.
A New Job in a New Town rolt uit de speakers als een orgasme van orgelachtige drones en galmende koorgezangen, terwijl Leaving Your Friends Behind hetzelfde euforisch geluid krijgt en Blank Slate veel meer de industriële toer opgaat met fluitende synths en elektronoise, later aangevuld met grommende drones. Throw it all Away is ook een industriële track met drones en field recordings, terwijl Replacements weer eerder een semi-religieuze sfeer uitstraalt, met dikke lagen van goed klinkende gitaardrones, en een soortgelijk vervolg krijgt in Anything is Possible en het nadrukkelijke Blazing Sun.
No Bed to Sleep On krijgt hoge synths, koorzangachtige geluiden en diepe drones, terwijl Shining Moon een mijmering is na het ondergaan van de zon, semi-religieus en vol verwachting, waarbij Things get in the Way bijna naadloos aansluit als een indrukwekkende orgastische finale.
Nadrukkelijk, vaak bombastisch, maar ook intimistisch en ingetogen met een sfeer die zweeft tussen semi-religieus en extatisch.
William LIÉNARD
06/11/2015
---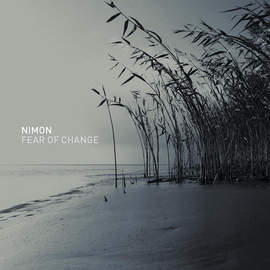 ---