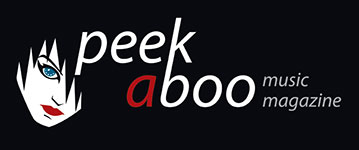 like this vinyl / digital review
---
DEAR DEER / EMBERS
Split
Music
•
Vinyl / Digital
Electronics
•
Experimental
•
Neofolk
•
No Wave
[74/100]

Wool-E Discs
17/02/2021, Jurgen BRAECKEVELT
---
Dear Deer and Embers clung on to each other in order to release this split-LP released by Wool-E-Discs. Only 200 hand-numbered copies have found the way to their proud owners, but you can still score it digitally.
We know Dear Deer as the merging result of Federico Lovino (Popoi sdioh) + Sabatel (Cheshire Cat) were they usually bring a combination of noise, no wave and post punk to us. But you never know for sure where things will go. Dear Deer is responsible for 4 songs on this Split album. And they're simply said all good… JRR is a bit of a pop-rocky track but not really excelling.Cosmopolitan is more of the same kind. Nervous, sounds yet a bit more unrefined, which is actually a surplus in this case. But still the song misses a bit of the elements that it needs to stick in your mind. But again, all in all, still a decent song. As is the next one, although Luminaries is lot more catchy. Minimalistic in terms of structure, with some shoegaze-post-punk-like rhythms towards the end and a groovy vibe. But we need an explosion… And luckily Life In Rewind gives us just that. A song that's more captivating than its proceeders, sounding quite ingenious and with electrifying noisy passages.
Embers, which is rooted in West Flanders, Belgium, is responsible for the 4 others songs. Misters Nolf and Desmadrijl are the companions in crime on this Split. We are wondering if they will manage to be more explosive and tensioned than their colleagues of Dear Deer, as we know that they sometimes can lash out strong. They also use their juicy West Flemish dialect. And yes! With Histi they immediately kick-off strong. Their experimental electro features smoldering pieces of neofolk and tribal-like fragments here and there. You can hear metal lids falling to the floor, electronic vibes, noise... Sounds one cannot always find a meaningful interpretation to. You can however, establish the fact that it keeps on surprising, every second. Bic is carved from the same wood. The songs seems to have some hypnotic power that is able to take you away from the here and now. Even though the juicy West Flemish accent even requires Flemish people to stay 100% focused to get the lyrics. Although one can ask themself if you should even try! Towards the end of the track it explodes in a flamenco tinted party, drenched in noisy electro. Who would come up with this! Then, Neo-folk backed by some electro: Wellness Kun grants it all to us. Just until the very noisy finale that resembles an endless death rattle … Of course we like this!
They conclude their contribution with a remix of a Dear Deer song called Claudine in Berlin. The originally postpunk sounding song gets a neofolk edge with a heavier bombastic sounds, also due to the added rhythms.
This Split-LP is a fun thing, but for me personally, Embers's contribution is more exciting and surprising than Dear Deer's more defined and contained contribution.
Jurgen BRAECKEVELT
17/02/2021
---
Dear Deer en Embers klonken zich aan elkaar vast om de LP Split uit te brengen bij Wool-E-Discs. De 200 handgenummerde exemplaren hebben intussen een thuishaven gevonden. Digitaal kan je het wel nog scoren.
Dear Deer kennen we als het samengaan van Federico Lovino (Popoï sdioh) + Sabatel (Cheshire Cat). Ze brengen doorgaans een combinatie van noise, no wave en postpunk. En je weet nooit waar het op uitdraait. Ze nenem op deze Split 4 songs voor hun rekening. En die zijn goed zonder méér. JRR is wat poppy rockerig. Zonder echt uit te blinken. Cosmopolitan is van hetzelfde allooi. Nerveus, wat meer ongeraffineerd, wat in deze een kwaliteit is. In de song heb je geen uitschieters die je het gevoel geven dat hij zal blijven hangen. Het is al bij al nogal braafjes. En dat blijft het ook, hoewel een stuk aanstekelijker met Luminaries. Qua opbouw minimalistisch, met naar het einde toe wat shoegaze-postpunkachtige ritmes en toch ook wat aanstekelijke vibe. En dat het tijd werd dat het eens ontplofte… en dat doet het ook met Life In Rewind. Een song die meer weet te boeien dan de vorige songs, die bovendien vrij ingenieus klinkt en electrificerende noisy passages heetf.
Ook het Belgische Embers, dat West-Vlaamse roots heeft, neemt 4 songs voor hun rekening. De heren Nolf en Desmadrijl zijn de tochtgenoten op deze Split. Benieuwd of ze explosiever en met meer spanning uit de hoek zullen komen dan hun vrienden van Dear Deer. En we weten intussen dat ze stevig kunnen uithalen. Zegenruiken dan ook hun sappige Westvlaamse dialect. En jawel: in Histl trekken ze meteen van leer: experimentele electro met hier en daar een smeulend stukje neofolk en tribal-achtige flarden. Je hoort deksels op de grond vallen, electronische vibes, noise. Daar kan je geen zinnige duiding bij geven. Vaststellen dat het elke seconde even verrassend is en blijft, dat kan je wel. Bic komt uit dezelfde kleigrond. Het heeft iets hypnotisch en haalt je weg uit het hier en nu. Ook al zorgt het sappige West-Vlaams ervoor dat je af en toe even moet focussen om alles 'mee te hebben'. Al kan je je de vraag stellen of dat moet! Naar het einde toe ontploft het helemaal in een flamenco getint feestje, gedrenkt in noisy electro. Je moet er maar op komen.
Neofolk geruggesteund door wat electro: Wellness Kun gunt het ons allemaal. Tot een heel lawaaierige finale die lijkt op een eindeloze doodsreutel. En of we daar van houden!
Ze sluiten af met een remix van een nummer van Dear Deer: Claudine in Berlin. De in oorsprong postpunks-song krijgt een neofolk-randje en klinkt zwaarder en bombastischer door de toegevoegde ritmesectie.
Deze Split is een leuk ding. Voor mij persoonlijk is de bijdrage van Embers veel spannender en verrassender dan de wat meer afgelijnde, bravere bijdrage van Dear Deer.
Jurgen BRAECKEVELT
17/02/2021
---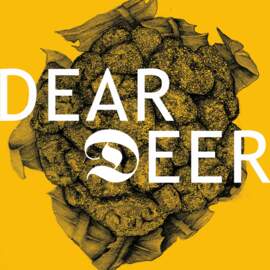 ---