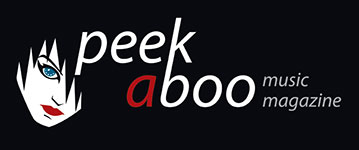 like this cd review
---
ONMENS
Misdracht
Music
•
CD
Electronics
•
No Wave
•
Noise
[82/100]

Self-released
20/09/2015, Didier BECU
---
The best thing an artist once said to me (it was Pierre Pauly of Parade Ground) is that true art has to be like vomit. When an artist shows the audience his inner demons, then something nice is happening, say an unsustainable tension that grabs you by the throat. It is not always healthy, but it continues to amaze you. Although the music of Onmens (Dutch for Not-Human) is miles away from what Parade Ground is doing, you notice that these two musicians of Ghent (Belgium) share the same energy, tragedy and beauty. Of course you can interpret beauty in different ways, because there will be quite a few people who are upset by what Onmens is doing, but they are wrong anyway!
The music of Kasper Van Esbroeck and Sigfried Burroughs (who also plays in Kapitan Korsakov and The K.) is a potpourri of various styles. You can hear the terror sound of Atari Teenage Riot, the aggression of early Swans, the noise of Dutch punkband The Ex, the repetitive song structures of Suicide and a million other delicious sounds. These styles might seem incompatible, but Onmens has done it and their debut album is a sledgehammer that hits you unconscious. The only problem you might have is that your neighbour may call the cops because Misdracht is very loud!
If there is one factor that you'll find in each track then it must be the deafening sound. Just like Alec Empire, the music can never be loud enough and with the use of a little bit of imagination ugliness suddenly becomes something beautiful (even vomit can taste delicious). Onmens is dangerous, they're making a poison that makes your brain work.
The opener Posturing immediately reveals what you are going to hear during the next 40 minutes: distorted voices, a sort of Einstürzende Neubauten with a beat and an excellent portion of No Wave. The influence of Michael Gira and Marc Ribot can be heard in Motherly Bruised. Gra is something like Cabaret Voltaire, while Shrine surely would be approved by Colin Newman to have a place on Chairs Missing. Least Of Good feels like the best of The Neon Judgement with a harsh sound, while All The Grace reminds us of Suicide. In fact, you always can compare their songs to something that you've heard before, these two musicians are indeed not ashamed to admit that they have their own influences, the main thing is that Kasper Van Esbroeck and Sigfried Burroughs do something different with it.
Perhaps you have to be a bit sick in your mind to love Onmens. But for those who dare to walk outside the lines, we suggest they try the way Kasper Van Esbroeck and Sigfried Burroughs have chosen. Just don't complain if your neighbour has called the police as we warned you!
Didier BECU
20/09/2015
---
Het mooiste wat een kunstenaar ooit tegen me zei (het was Pierre Pauly van Parade Ground) is dat echte kunst braaksel moet zijn. Als een artiest zijn ziel en innerlijke demonen uitbraakt en die op een of andere manier aan zijn publiek toont, dan ontstaat er iets moois, zeg maar een onhoudbare spanning die je bij de keel grijpt. Het is niet altijd even gezond, maar het blijft je wel verbazen. Ofschoon de muziek van Onmens mijlenver af ligt van wat Parade Ground doet (alhoewel), voel je bij deze twee Gentenaren dezelfde energie, tragiek en schoonheid. Het blijven natuurlijk begrippen die je op allerlei manieren kan interpreteren, want er zullen behoorlijk wat mensen zijn die Onmens ronduit schokend vinden. Ze hebben groot ongelijk!
De muziek van Kasper Van Esbroeck en Sigfried Burroughs (ook actief bij Kapitan Korsakov en The K.) is een potpourri van diverse stijlen. Je hoort de geluidsterreur van Atari Teenage Riot, de agressie van de vroegere Swans, de pokkeherrie van The Ex, het repetitieve van Suicide en andere heerlijke geluiden. Het zijn stijlen die op het eerste gezicht onverenigbaar zijn, maar Onmens doet het en hun debuutplaat is dan ook een mokerslag die je bewusteloos slaat, en er wellicht ook voor zorgt dat de buurvrouw binnen de kortste keren de politiediensten naar je woonkamer stuurt.
Als er één factor is die steeds terugkomt in de nummers dan is dat het oorverdovende geluid. Onmens is een beetje zoals Alec Empire, het kan nooit luid genoeg en mits wat fantasie wordt lelijkheid plotseling iets moois (ook al is het braaksel, maar ook dat kan lekker zijn). Onmens is gevaarlijk, een gif dat je brein laat werken.
Opener Posturing verraadt meteen wat je de komende 40 minuten mag verwachten: vervormde stemmen, een soort van Einsturzende Neubauten met een beat en een flinke portie No Wave. De invloed van Michael Gira of Marc Ribot zijn in Motherly Bruised nog meer hoorbaar. Gra heeft dan weer iets van Cabaret Voltaire, terwijl Shrine dan weer een nummer is dat zonder twijfel de goedkeuring van Colin Newman zou hebben gekregen om op Chairs Missing te belanden. Least Of Good heeft het beste van The Neon Judgement in zich, terwijl All The Grace dan weer aan Suicide doet denken. Tja, het doet altijd wel aan iets denken en deze twee muzikanten zijn ook niet te beschaamd om toe te geven dat zij hun eigen invloeden hebben, maar het voornaamste is dat Kasper Van Esbroeck en Sigfried Burroughs er iets apart mee doen.
Je moet wellicht een heel klein beetje gestoord zijn om Onmens te appreciëren, maar voor wie naast de lijntjes durft te lopen, raden we met plezier de richting van Kasper Van Esbroeck en Sigfried Burroughs aan. Achteraf wel niet komen klagen als die buurvrouw een combi op je heeft afgestuurd!
Didier BECU
20/09/2015
---