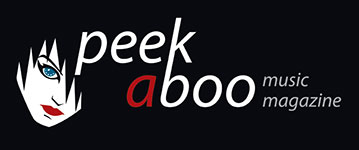 like this cd / digital review
---
WULF7
Dark Hate
Music
•
CD / Digital
Dark Electro
•
EBM
•
Electronics
[91/100]

Self-released
18/02/2021, Jurgen BRAECKEVELT
---
After their very strong EP The Night Of The Wolves in 2019, these wolves hit us once more with their solid beats on their new album Dark Hate. With this release, Brussels EBM band WULF7 consolidates their position in the already well-filled Belgian, and hopefully also soon international, EBM scene.
The band was founded after these two gentlemen, Bwolf Sebmer (vocals) and Cyrb VII (instruments) bumped into each other on a Front Line Assembly concert, where they both drunk a significant amount of heavy Belgian beers. And behold, yet another great electro / EBM concept is released by them!
It's definitely darker, more sophisticated and more intriguing than their first EP. Knowing the first EP was already a gem, you know that this is the next level shit! It feels smoother, is extremely danceable and doesn't shy away from various dark electro styles. These gentlemen offer quality work.
Opening track 'Wülf7' immediately thunders down from your speakers like an avalanche. Without respite from anything that might block its way down. Relentlessly and without any caution.
Sebmer's voice sounds really great on Dark Hate. On 'Humanity' for example it is mutilated and yet still full of passion. It gets to you. The very refined melody that runs through the song only contributes to that feeling.
The third song is one of my favorites. It also points out Wülf7 also addresses relevant and contemporary debated themes. 'Euthanasia' for example; "Let me die, I want to rest... I did my time". Self-determination about life or death should be a right. Supported by a very catchy rhythm section, this song sounds great.
Then, we get a healthy dose of dark electro pounded in our stomach with 'In What Name'. Without being extremely loud, the song is still lashing out. With 'Child Soldier' we get a firm stomper track, angular and unscrupulous. Again, an indictment and this time about the exploitation of innocent children.
Earlier we stated they do not shy away from different styles, well 'Fight' is a track that leans toward the dark-wave style. Yet still danceable, but a bit more subdued. 'Ephemeral Human' is another dance floor killer piece in the making, if not already...
Besides the seven brand new songs, with which Wülf7 presents us an unexpected great gift, we can also find a number of remixes. Remixes by Dreadfool, the French EBM band TöT, Struck9, who puts a very heavy old school stamp on 'Wülf7'. The remix by the Russian one-man project Ultimate Soldier gives a more dark electro switch to 'In What Name' and there is the great remix of 'Ephemeral Human' by the heavily underrated and Belgian old-school EBM-ers, Zynik 14.
Belgium can be proud to add this Wülf7 to its already quite impressive list of electro and EBM bands. Dark Hate is a varied and strong album in which the wolves roam howling through terrible nights and share their experiences, backed up by an electronic machine park. Accepted with many thanks. Howl on, you Wülfs!
Jurgen BRAECKEVELT
18/02/2021
---
Na hun heel sterke EP The Night Of The Wolves in 2019, slaan de wolven met hun stevige beats nog eens in het rond op hun album Dark Hate. De Brusselse EBM-band zet zich met dit album nog wat steviger op de al goed gevulde Belgische en hopelijk internationale EBM-scène.
De band ontstond toen de beide heren, Bwolf Sebmer (vocals) en Cyrb VII (instrumenten) elkaar op een optreden van Front Line Assembly en overgoten door een heel betekenisvol aantal liters zwaar Belgisch bier tegen het lijf liepen. En zie: een tweede geweldige electro/EBM- album is reeds daar.

Het is donkerder, geraffineerder en intrigerender dan de eerste EP. Wetende dat die al steengoed was, weet u nu al dat dit the next level shit is! Het voelt soepeler aan, is uitermate dansbaar en tapt uit verschillende donkere electro-vaatjes. Het zal me worst wezen, deze heren bieden kwalitatief werk.
Wülf7 dendert meteen als een lawine uit je boxen naar beneden. Zonder respijt voor alles wat op de weg naar beneden de weg zou kunnen versperren. Meedogenloos en zonder enige voorzichtigheid.
Sebmer's stem is op deze Dark Hate echt wel op alk vlak geweldig, In Humanity bijvoorbeeld is die gesloopt en toch vol passie. Ze bekruipt je. Daar zal de heel geraffineerde melodie die het nummer doorkruist wel toe bijdragen.
De derde song is één van mijn favorieten. Het maakt ook duidelijk dat Wülf7 ook relevante en hedendaagse veelbesproken thema's aansnijdt. Euthanasia bijvoorbeeld; "Let me die, I want to rest… I did my time". Beschikken over leven of dood moet een keuze zijn. Ondersteund door een heel aanstekelijke ritmesectie echt een juweel van een nummer. We krijgen een dosis stevige dosis dark electro in onze maag gestampt met In What Name. Zonder extreem hard te zijn slaat het nummer om zich heen. Een stevige meestamper vinden we in Child Soldier. Hoekig en zonder scrupules. Ook hier weer een aanklacht tegen uitbuiting van onschuldige kinderen.
Eerder gaven we al mee dat er uit verschillende flessen werd geschonken. Fight gaat richting darkwave. Het blijft dansbaar, maar dan iets ingetogener. Ephemeral Human is nog een dancefloorkiller in wording. Als hij het nog niet is...
Naast de 7 gloednieuwe songs waarmee Wülf7 ons op ongeziene wijze een geweldig cadeau doet, vinden we ook nog een aantal remixes. Oa van Dreadfool, de Franse EBM-band TöT, van Struck9 die een stevige zware old school stempel drukt op de song Wülf7, een remix van de hand van het Russisché éénmansproject Ultimate Soldier. Die geeft een meer dark electro-switch aan In What Name. Dan ook nog een geweldige remix van Ephemeral Human van de zwaar onderschatte en te weinig bekende Belgische oldschool-EBM-ers Zynik 14.
België mag deze Wülf7 toevoegen aan een al vrij indrukwekkende lijst electro- en EBM-bands. Dark Hate is een gevarieerd en sterk album waarbij de wolven huilend door vreselijke nachten dwalen en hun belevingen, geruggesteund door een elektronisch machinepark met ons delen. Met héél veel dank aanvaard. Howl on, you Wülfs!
Jurgen BRAECKEVELT
18/02/2021
---