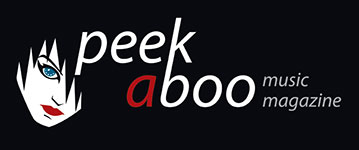 like this cd / digital review
---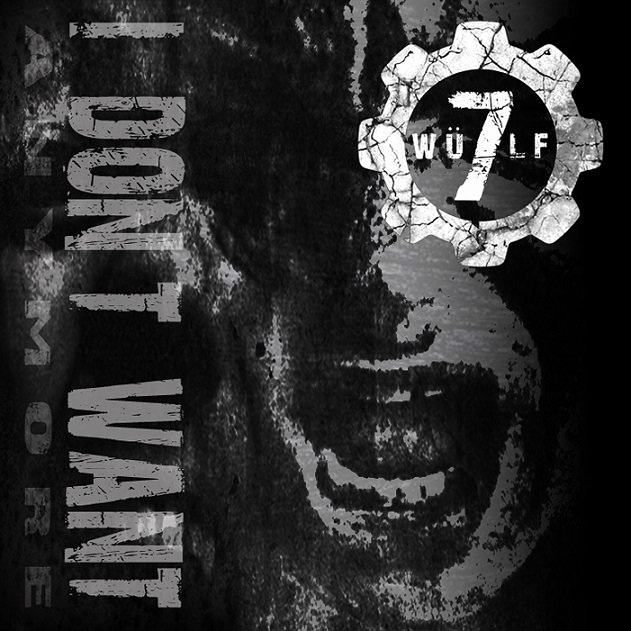 WULF7
I don't want (Anymore)
Music
•
CD / Digital
EBM
[90/100]

Self-released
28/07/2022, Peter DOLPHEN
---
If you really like raw oldschool EBM and have NOT yet heard of Wülf7 then you must have been living under a rock. This duo (Bwülf and C.VII) have built a strong reputation over the last years. After a first EP (The night of the wolves, 2019), their debut album (Dark hate, 2020) came in like a bomb. A bomb that would bang over and over again every time they went on stage. Those who experienced it know their shows are always a party.
After some toying around with the tracks from that debut (there was also a digital-only remix version Dark Hate - The last philosophy, 2021) it was time to climb a massive mountain: to confirm... Produce a sequel to a very good album.
ONE – YOU LOCK THE TARGET…
From the beginning it was clear that it would be a stomping EBM-record.
TWO – YOU BAIT THE LINE…
With two passionate people behind the wheel, it is not difficult to enthuse the crowd. Both Seb and Cyril breath Wülf7. Both on and off stage, their love for their music (and the genre in general) is so infectious you are almost obliged to follow their story. Here and there a hint was dropped of new material coming up: a picture on Facebook from the studio, a first track live in Bruges. Breadcrumbs being sprinkled.
THREE – YOU SLOWLY SPREAD THE NET…
Their tactics seem to work. After hearing the first live tracks (W.A.W.W.A. and EBM Nation) in Bruges and the conversations afterwards made us hungry for more, but what will follow? Hunger... Curiosity... Those who order through bandcamp get a new appetizer: titeltrack I don't want (anymore).
FOUR – YOU CATCH THE MAN…
And pardon my French but FUCKING HELL... Boots straight in the crotch.
Titeltrack I don't want (anymore) opens the EP in a very nice way. Further on the EP, the track will come back in 3 remixversions by First Aid 4 Souls, who make it a bit more poppy, Sleepwalk shoots the track right back to the 90's EBM sound, and Plastic Noice Experience giving it a more technoid touch.
Morbide follows the by now known recipe: pumping EBM-beats and vocals with a goal. Repeating a certain phrase sounds very catchy. Something that returns in most of their tracks (pun intended). A keynote... A slogan that summarizes the complete track in just 1 sentence, but automatically gives the audience during a live-gig the opportunity to join in the chant. Everyone roars along... Even if it is the first time you hear the track. The Astma-version of Morbide is softer and the vocals are partially cleaned from the thick layer of distortion. The message kicks in harder, in a softer way.
W.A.W.W.A. continues the stomp. The intro is woven with samples of speeches. For me, besides EBM Nation, this is the best track on this release, even though there are no real low points. The level is high and it is maintained. In fact, we are what we are, no? You are you, I am I... The message cannot be more beautiful. The somewhat more experimental touch that To Avoid gives the track in their remix is less my cup of thee. The more sensitive breakbeat-ish version of TC75 is (in my personal taste) better.
So, I already heard EBM Nation before, live in Bruges, and this could well be the band's anthem. Yes, they already have the track Wülf7 in which they announce themselves as being Wülf7 (you should definitely check the Struck9-remix of that track btw), but EBM Nation is next level. Within the EBM-scene (and most definitely the oldschool scene) you notice a kind of togertherness. A 'we'-feeling. One of the most appreciated festivals in the genre is even called Familientreffen: a family reunion. That we-feeling comes in so strong in this track. I hope this one will be in all their future setlists when they go live.
Last track is a cooperation with T.A.N.K. and is titled Wülf and TANK (well, not all titles should be higher philosophy). Despite the languid tempo, it is still a kind of Sturm und Drang: the beats stick, the vocals conduct. Standing still (or in my case writing this review, sitting still) is no option.
It may be clear that my respect for Wülf7 is high. What they do for the genre in Belgium and the inspiring way they do it is admirable. Still not convined? I have a garden full of rocks... Pick one to crawl under...
Peter DOLPHEN
28/07/2022
---
Wie van echte rauwe oldschool EBM houdt en nog NIET van Wülf7 heeft gehoord, moet wel onder een of andere steen aan het leven zijn. Dit duo (Bwülf en C.VII) heeft de laatste jaren een stevige reputatie neergezet. Na een eerste EP (The night of the wolves, 2019) sloeg hun debuutplaat (Dark hate, 2020) in als een bom. Een bom die nog meermaals opnieuw zou knallen bij zowat elke keer ze live op een podium te zien zijn, want wie ze heeft gezien weet dat het steeds een knalfeest is. Na nog wat te spelen met de nummer van hun debuut (er kwam een digital-only remix-album Dark Hate – The last philosophy in 2021) werd het echter tijd om een moeilijke opdracht te vervullen: een vervolg maken op een goeie plaat…
ONE – YOU LOCK THE TARGET…
Het was duidelijk dat het opnieuw een stampende EBM-plaat zou worden.
TWO – YOU BAIT THE LINE…
Met 2 gepassioneerde mensen aan het roer is het niet moeilijk om 'the crowd' te enthousiasmeren. Zowel Seb als Cyril ademen Wülf 7. Zowel op als naast het podium is de liefde voor hun muziek (en bij uitbreiding het genre) zo aanstekelijk dat je wel moet mee zijn in hun verhaal. Hier en daar een kleine hint dat er nieuws aan zat te komen: een foto op facebook uit de studio, een eerste track live in Brugge. De kruimels worden uitgestrooid.
THREE – YOU SLOWLY SPREAD THE NET…
Hun tactiek lijkt te werken. Na die eerste live-tracks (W.A.W.W.A. en EBM Nation) te horen in Brugge en hun vertellementen naast het podium, doen ons honger krijgen, maar wat zou de rest zijn? Honger… Nieuwsgierig… Bij bestelling op Bandcamp krijgen we een nieuw proevertje: De titeltrack I don't want (anymore).
FOUR – YOU CATCH THE MAN…
En excuse my language, maar godverdomme… Ze doen het toch wel. Een nieuwe knaller die er boenk op zit. De bottines recht in het kruis.
Titeltrack I don't want (Anymore) opent het schijfje op geslaagde wijze. Verder op de EP volgt de track nog in 3 remix-versies door First Aid 4 Souls die er een meer poppy sfeertje onder draait, Sleepwalk die de track recht naar de EBM-sound uit de 90's katapulteert en Plastic Noise Experience die het met een lichte techno-sound overgiet.
Morbide bouwt verder op hun reeds gekende recept: pompende EBM-beats en vocals met een doel. Heel aanstekelijk werkt het repetitieve van een bepaalde zin. Iets die in veel van hun tracks terugkeert (pun intended): een slagzin… Een leuze als het ware die de track in 1 zin samenvat, maar tegelijk automatisch zorgt dat het live ook gewoon pakt. Iedereen brult mee… Ook al is het de eerste keer dat je het nummer hoort. De Astma-versie van de track is zachter en de vocals zijn gedeeltelijk opgekuist van de dikke laag distortion. De boodschap komt beter binnen, zij het op een zachtere manier.
W.A.W.W.A. dreunt lekker verder. De intro is doorspekt met samples van speeches. Voor mij is dit naast EBM Nation de beste track van deze plaat. Hoewel er eigenlijk geen echte laagtes zijn. Het niveau is hoog en blijft hoog over de ganse lijn. We zijn tenslotte wat we zijn… Jij bent jij, ik ben ik. Hoe schoner kan een boodschap zijn? De ietwat experimentele toets die To Avoid eraan geeft is minder mijn dada. Dan vindt ik de gevoeligere breakbeats-achtige versie van TC75 een beter aanvulling.
EBM Nation had ik dus al eerder gehoord, live in Brugge en dit zou wel eens hun eigen anthem kunnen worden. Ja, ze hebben de ode aan zichzelf 'Wülf7', waarin ze verkondigen dat ze Wülf7 zijn (check darvan zeker ook de Struck9-remix), maar dit is toch een trapje hoger. Binnen de EBM (en vooral de oldschool-EBM)-scene merk je toch een bepaalde samenhorigheid. Een 'wij'-gevoel. Een van de meest gewaardeerde festivals binnen het genre noemt niet voor niets 'Familientreffen': een familiefeest. Dat wij-gevoel komt in deze track enorm sterk naar boven. Dit wordt sowieso een vaste waarde in hun live-sets mag ik hopen.
Laatste track is een samenwerking met T.A.N.K. die dan ook de titel Wülf and TANK draagt (tja, het moet niet altijd moeilijk en doordacht zijn). Ondanks het gezapige tempo is het toch een soort Sturm und Drang: de beats plakken, de vocals sturen. Stilstaan (of bij het schrijven van deze review: stilzitten) is geen optie.
Het mag duidelijk zijn dat mijn respect voor deze jongens hoog is. Wat ze doen voor het genre op een bevlogen manier is bewonderenswaardig. Nog steeds niet overtuigd? Ik heb een tuin vol stenen… Kruip er gerust onder.
Peter DOLPHEN
28/07/2022
---