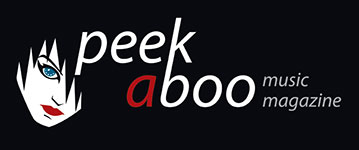 like this cd / digital review
---
VANGUARD
Spectrum
Music
•
CD / Digital
Futurepop
•
Synthpop
Infacted Recordings
06/09/2022, Ash MCAULIFFE
---
Is it too early to compile a "Best of 2022" list? It is? Oh well, I still think it a no brainer to describe the latest release by Swedish synth masters, Vanguard, an immense success that is surely going to be way up there on various year end "Best of" lists.
It's a bold statement to make I know but every single second of the album is sheer joy unto the ears. The earworms burrow deep into the depths of your brain and when the sad time of the record ending comes there is an inevitability that the replay button is going to be hit.
This is Vanguard's 5th record. Elements from all of their previous records have been cleverly conjured and combined to create what I truly believe to be their magnum opus release. It is one of the freshest sounding synthpop records this year. With addictive pulsating basslines and energetic electronics abounding, how is one to determine a favourite singular track?
It is safe to say that the preceding singles are up there in the upper echelons of classic singles in the genre. "Ragnarok" with its warning of self-destruction hammering home some home truths over an incredibly stunning dark melody that is difficult to get out of your head. "Move Out" making it irresistible for even those who refuse to dance to want to shake their thing. "Defeated" is another upbeat track with its resounding sound of victory.
For me, "Enemy Inside" is a standout track. The vocal harmonies are sublime and the chorus has me hooked every single time I hear it. I think the vocals deserve a huge shoutout on this album too. They give the tracks an added dimension that makes the experience an enjoyable ride. There truly isn't anything negative I can say about "Spectrum."
At 9 tracks, it's clear and concise in its mission to conquer and win over those with an open mind to delve into modern day synthpop. A huge success.
Ash MCAULIFFE
06/09/2022
---