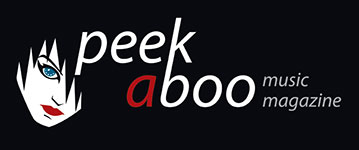 like this cd review
---
PLEASURE TIME
Years About Us
Music
•
CD
Futurepop
•
Synthpop
•
Techno
[75/100]

ScentAir Records
26/11/2017, Masha KASHA
---
The band
Pleasure Time is Chilean duo consisting of Axel Marinkovic as vocalist and Felipe Alarcon at the synth. The music they play is a "classical" synthpop/futurepop with a hint of techno influence. The guys have already issued their first EP single with "No quiero regresar" and "Tranquilidad". Now the both songs included in the single can be found as "I don't want to go back" and "Tranquility" at their full album "Years about us" (as their English fraternal twins of course ;)
The style
The style resembles some "trancy" futurepop, with some VNV Nation like synth, but much darker vocals closer to Estados Alterados. Actually the sound is very close to Zedna. The album features half of the songs in English - the other half is in Spanish, continuing the good old South American futurepop tradition.
Favourite songs
Although the two EP tracks mentioned above have surely won the audience's prize, my personal preferences fall on the Spanish speaking tracks. "Una vez mas" is a really electrifying and energising trance experience with really really nice lyrics uniting the inner and outer space. Reminds me a lot of "Starsign" from Apoptygma Berzerk, although much softer and meditative on the beat part. The second favourite is "Maldito corazon" as a very vibrant peace with melancholic vibes and lyrics.
When to listen to it
On the way back home after the afterparty, when you want to escape the reality, while walking in the city alone at night, while watching the stars.
To sum it up
The general mood of the album can be classified as "romantic techno". For some it will sound monotone, for the others it will give a good meditation escapism. It will surely please some fans of Apoptygma's "Welcome to Earth" or "VNV Nation" if just in case you are tired of looping the same EP for X times and appreciate some fresh sound. Conclusion: in general good job and a good beginning for the "Pleasure Time".
Tracklist
01 Take Me Away
02 I Dont Want To Go Back
03 I Will Not Repeat
04 No More To Talk
05 Pensado En Ti
06 Pleasure
07 Que Sera
08 Tranquility
09 Una Vez Mas
10 Your Love
11 Lo Mejor De Mi
12 Maldito Corazon
13 Es Mejor
Masha KASHA
26/11/2017
---