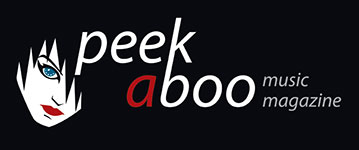 like this cd review
---
LAS AVES
Die in Shangai
Music
•
CD
Electro Pop
•
Futurepop
[85/100]

PIAS
10/12/2016, Wim GUILLEMYN
---
Las Aves has released a debut album that sounds like futurepop, which is reflected in their image: white clothes, tattoos and artful photographs.

The music is catchy sounding pop (especially the synths) with more depth than what we hear on the radio. How to describe the music? You take a pinch of M.I.A.., Robyn, The Knife (the easy songs) and Kate Perry. You put everything in a blender and the result is Las Aves: poppy, catchy and sometimes alienating.

And it works. The music is expertly done and contains different layers. Leo opens the album and at first it sounds like vintage electro, butthe trackt evolves into modern synth work. Like Die In Shanghai and First Aid Blanket, Perfect Mess has nice synth sounds and a catchy melody.
Heartbeats sounds rather dark. N.E.M. is a nod to the R 'n B scene. Lioness is also worth exploring. After a rather slow and atmospheric intro, the song suddenly accelerates and the atmosphere changes. It feels abrupt and even crazy, but the song gets that little bit more.

I Dreamed is done with Olivia of The Do. A track that sounds rather exotic.
Wim GUILLEMYN
10/12/2016
---
Las Aves komt met een debuut aanzetten waarvan de muziek naar futurepop neigt. Dat straalt hun imago ook uit: witte kleren, tattoos en kunstige foto's zetten de toon.
De muziek is catchy klinkende pop (vooral synths) met toch wat meer diepgang dan wat we op de radio horen. Hoe moeten we de muziek omschrijven? Men neme een snuifje M.I.A., Robyn, The Knife ( de toegankelijkste nummers) en Kate Perry, stopt alles in de blender en het resultaat is Las Aves: poppy, catchy en soms vervreemdend.
Hoe dan ook, het werkt. Het nodigt uit tot meer. En de muziek zit vakkundig en gelaagd ineen, waardoor je meerdere keren luisterplezier hebt aan het album. De zangeres heeft trouwens een aangename stem. Leo opent het album en klinkt in eerste instantie als vintage electro en evolueert vervolgens tot moderner synthwerk. Perfect Mess heeft, net als Die In Shangai en First Aid Blanket, wat leuke synthsounds en een aanstekelijke zanglijn dat al snel blijft hangen. Dit is singlemateriaal, terwijl Heartbeats eerder donker en vervreemdend klinkt. De tekst verklaart dat ze niet met zich laat sollen en door de manier waarop het wordt gezongen, klinkt het geloofwaardig.
N.E.M. is een knipoog naar de R&B-scène. Ook Lioness is het ontdekken waard. Na een eerder trage en sfeervolle intro, versnelt de song plots en verandert de sfeer een beetje. De eerste maal klinkt die verandering wat abrupt en gek, maar het geeft de song net dat beetje meer. Als afsluiter horen we I Dreamed, een samenwerking met Olivia van The Do. Een track dat eerder exotisch klinkt.
Een aangenaam en sterk debuut dat ons uit Parijs bereikt. Heerlijk om te ontdekken. Live kan je deze band op Les Ardentes ontdekken op 7 juli.
Wim GUILLEMYN
10/12/2016
---