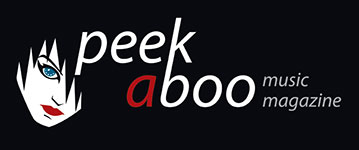 like this cd (ep) review
---
ANTONYMES
Delicate Powers (In the Hands of Others)
Music
•
CD (EP)
Ambient
•
Electronics
•
Neoclassical
[80/100]

Hidden Shoal
10/12/2016, William LIÉNARD
---
The American designer, photographer, conceptualist and neoclassical composer M. Hazeldine (pseudonym: Antonymes) has released a (second) single from the album (For Now We See) Through a Glass Dimly. The EP Delicate Power (In The Hands of Others) contains the original version of the album track, plus three remixes by other artists and two by Antonymes himself.
In the review of the album on this site we wrote that Delicate Powers...is a track that you will not hear on pop radio stations, because Antonymes remains in the field of classical music... and that goes for his remix version Delicate Power (Jung's Drug Drum Waltz) as well: the plucked strings have been replaced by the sound of smoother violins and cellos, combined with dark, albeit quiet woody percussion. Halfway, Antonymus also adds a short spoken passage.
Initially, the Marconi Union remix sounds very different, because we only hear the piano in the second half of the track, albeit much less emphatic. In this version, Delicate Power sounds more like an orchestral track with quiet synths, a plucked and repetitive acoustic guitar and what appears to be the sound of dark brass instruments, gently interspersed with the sound of the piano : ballad-like, atmospheric, dreamy even. A nice alternative version.
The Marcus Mehr Re-invention remix introduces buzzing synths and a repetitive percussion track, the sound of a plucked guitar and dark atmospheric synths with a more menacing tone. The piano is present, but in a subtle way. The Lvmarked remix keeps the melodic elements of the piano sound from the original composition, adds prudent metallic and later thumping percussion, the sound of what sounds as plucked violins, electronics and economical noise. Recognizable and yet very different.
Antonymes own second remix, Delicate Power (Waltz for Mary Anne), gets good sounding synths that mimic plucked violins in the background (in the second half of the composition). It is a romantic version for a quiet evening, in which the slow waltz effect very clearly comes to the fore.
Tracklist:
1 Delicate Power (original version)
2 Delicate Power (Jung's Drug Drum Waltz) – Antonymes
3 Delicate Power (Marconi Union)
4 Delicate Power (Marcus Mehr Re-invention)
5 Delicate Power (Lvmarked)
6 Delicate Power (Waltz for Mary Anne) – Antonymes
William LIÉNARD
10/12/2016
---
Uit het album (For Now We See) Through a Glass Dimly van de Amerikaanse ontwerper, fotograaf, conceptualist en neoklassieke componist M. Hazeldine (pseudoniem: Antonymes) is een (tweede) single gereleaset. De ep Delicate Power (In The Hands of Others) bevat de originele versie van de albumtrack, aangevuld met drie remixen van andere artiesten en twee van Antonymes zelf.
In de recensie over het album schreven we eerder dat Delicate Powers …een compositie is die je eerder op Klara zal tegenkomen dan op Studio Brussel, want Antonymes blijft in deze track op het terrein van de klassieke muziek… en dat geld ook voor zijn remixversie Delicate Power (Jung's Drug Drum Waltz), waarin de getokkelde strijkers zijn vervangen door het geluid van vloeiendere violen en cello's en een donkere, zij het rustige houtachtige percussie. Halfweg voegt Antonymus ook een korte gesproken passage toe.
De Marconi Union-remix klinkt aanvankelijk heel anders, want pas in de tweede helft van de track horen we de piano, die trouwens veel minder nadrukkelijk klinkt. In deze versie is Delicate Power veel meer een orkestrale track met rustige synths, een getokkelde en repetitieve akoestische gitaar en wat lijkt op het geluid van donkere koperinstrumenten, waartussen het pianogeluid zich voorzichtig nestelt: ballade-achtig en atmosferisch, dromerig zelfs. Een mooie alternatieve versie.
De Marcus Mehr Re-invention-remix introduceert zoemende synths en een repetitief percussieschema, het geluid van een getokkelde gitaar en donkere atmosferische synths met een wat dreigende toon. De piano is niet meer dan subtiel aanwezig. De Lvmarked-remix kiest uitdrukkelijk voor de melodische piano-elementen uit het origineel, stopt er voorzichtige metaalachtige en later bonkende percussie onder, het geluid als van getokkelde violen, elektronica en spaarzame noise. Herkenbaar en toch heel anders.
Antonymes eigen tweede remixversie, Delicate Power (Waltz for Mary Anne), krijgt in de tweede helft goed klinkende synths die in de achtergrond getokkelde violen imiteren. Het is een romantische versie voor de late uurtjes, waarin het tragewalseffect zeer duidelijk op de voorgrond treedt.
Tracklist:
1 Delicate Power (original version)
2 Delicate Power (Jung's Drug Drum Waltz) – Antonymes
3 Delicate Power (Marconi Union)
4 Delicate Power (Marcus Mehr Re-invention)
5 Delicate Power (Lvmarked)
6 Delicate Power (Waltz for Mary Anne) – Antonymes
William LIÉNARD
10/12/2016
---
---