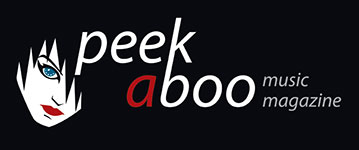 like this cd review
---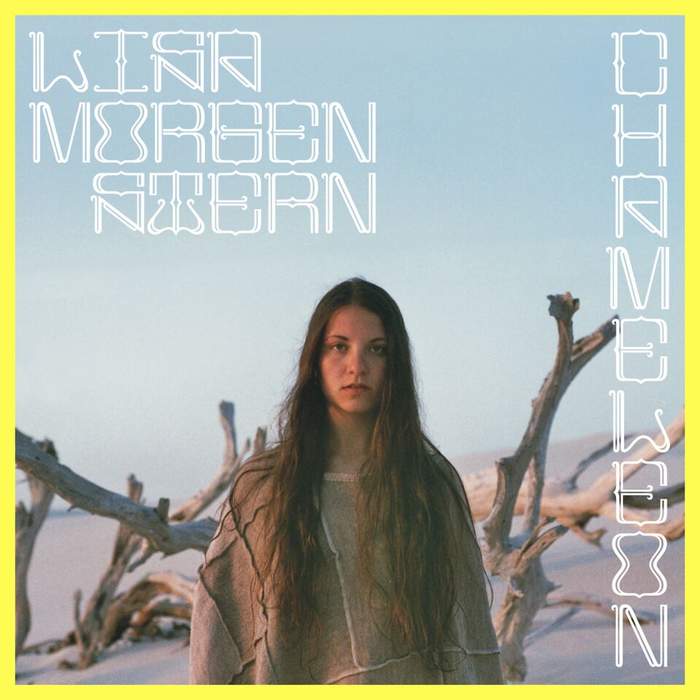 LISA MORGENSTERN
Chameleon
Music
•
CD
Ambient
•
Indie
•
Neoclassical
•
Pop
•
Post Classical
Self-released
17/05/2019, Tom PLOVIE
---
On Spotify there's an album inspiration list for Chameleon, the new CD from the Berlin based Lisa Morgenstern. The list has been published months before the actual album release. A good way to get the attention of the fans! I listened to it intensively and by doing so discovered unknown music. It was exciting to hear what gave inspiration to Lisa while waiting for her new songs. I also found many similarities with my own musical taste: Portishead, Nils Frahm, Max Richter, Soap&Skin, but also J.S. Bach, Debussy or the famous Bulgarian Voices. It did feed high expectations!
A small bio: Morgenstern was raised as daughter of two orchestral musicians (from Bulgarian and German roots). At the age of five she began to play piano but ballet was her first true love. Listening to Stravinsky's Rite Of Spring as a bedtime lullaby or watching VHS tapes with Tchaikovsky's Swan Lake while other children saw Tom and Jerry gives an idea of her childhood and early influences. She still warms up during soundchecks with songs by Frank Sinatra, Nina Simone or Doris Day. Slowly her love grew for other music genres like punk, rock, metal and even goth.
With her previous album and debut 'Amphibian' (2013) she earned a place in dark romanticism due to its subject matter, with songs called 'Lieber Tod' or 'Bury Me' and its atmospheric sound, like 'Nocturne'. It made me an instant fan. Waiting five years for a new album is long but I don't mind an artist taking his or her time to let creativity and inspiration come along.
So, let's talk about Chameleon. Opener 'Atlas' starts silently with the ethereal, wordless voice of Morgenstern: pure and pristine. "I will be falling slowly to the places where there is neither life nor light" she continues into the first lyrics of the album. Warm electronic beats enter and it's clear to me that the soundtrack of the Netflix series Stranger Things is unmistakably another influence. It all blends in perfectly and I do hear a fragile melody that is like an echo of Johann Johannsson' Melodia. In 'Codex' the piano virtuoso can be heard through very repetitive motives. It does remind me of the work from Steve Reich.
'Answers' was the first single to be released and has a nice melody which Morgenstern unravels beautifully. By modifying her voice into different pitches and blending it with her natural voice, she gives the song a kind of richness like Agnes Obel did in 'Familiar'. By doing so, the music enforces the lyrics: "I'm split into many pieces, so many faces are there inside."
The piano beginning of 'At the Top of a Tree' brings me back to the sepia-coloured Montmarte of the French romantic movie 'Amélie Poulain' but when the dark sounding and mesmerizing voice of Morgenstern enters, the atmosphere changes. She sings slowly: "I climb all the way up, to have a look deep down and much deeper... If you find me on the floor it's not that I jumped." Together with the wind she gets up high again and the piano supports the imaginary flight towards "isolation". The squeaky sound in the outro gives it an extra fragile touch.
A voice from heaven: this is the only cliché to match her singing in 'Deflowering'. Born out of improvisation she stretches her multi-octave spanning voice effortlessly to heights that sounds almost eerie. So vulnerable and pure.
'Levitation', the longest track on the album (over 8 minutes), is full of atmospheric synths combined with melodies played by the Argentinian, Sebastian Plano, on cello. It's a shapeshifting soundscape. Into the climax, the song gradually fills itself with disturbing noise but stays supported by the repeated beat underneath.
The piano beginning of the last song 'Journey to the End of the Night' has been touched by the Max Richter-melody of 'Infra 6'. By entering Lisa's humming and otherwordly singing, she leads us out of a place full of mysteries, slowly back into reality. Making a trip in the world of this much talented singer-songwriter was a very moving experience.
Chameleon is a fine and ambitious collection of songs filled with expressive piano, 80s synths, dreamy atmospheres and an extraordinary voice. I did miss some German lyrics and a little more Sturm und Drang, but that does not have any impact on the quality of this excellent sequel to 'Amphibian'.
There are no more concerts planned for Belgium in 2019 but she can be seen on different dates in Germany until September 2019.
Shoplink: https://lnk.to/LisaMorgenstern_Chameleon
Tom PLOVIE
17/05/2019
---
---