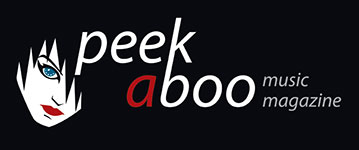 like this cd / vinyl / digital review
---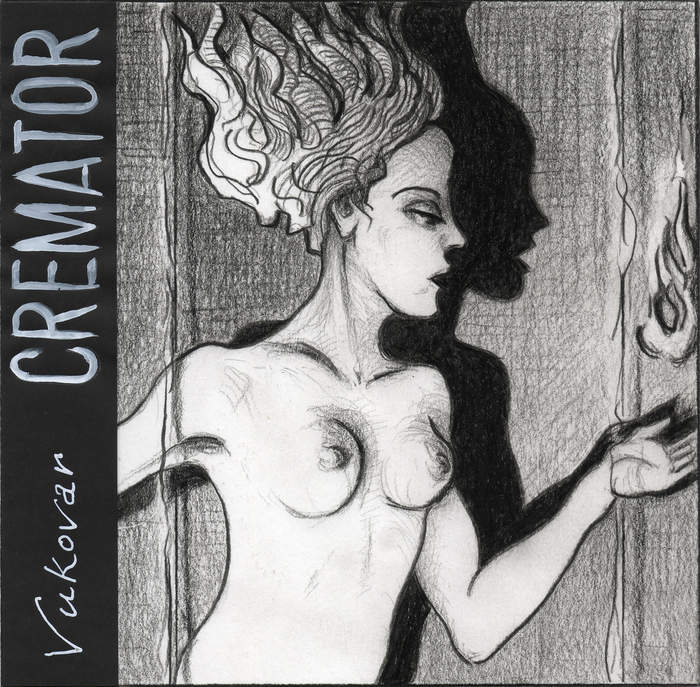 VUKOVAR
Cremator
Music
•
CD / Vinyl / Digital
Indie
[71/100]

Other Voices Records
01/06/2019, Jurgen BRAECKEVELT
---
On 25th May 2019 Vukovar released their brand new album 'Cremator' through Other Voices Records. The band does not stick to one genre and sounds poppy, catchy, indie, dream pop with shreds of cold wave passing through. But who cares... rabbits can be put in a cage, bands cannot. This Cremator album contains 13 songs, brewed from very different barrels, which results in very sober tracks and other songs that cut through marrow and bone.
The opener 'Roma Invicta' is simply delicious indie, peppered with some out of this world vocals, while 'Voices / Seers / Voices' is one of the latter above mentioned song types. Also 'Prerient' fits quite closely to that description. Persisting bass lines and monotonous drums that sound like the last drop of rain fell months ago: bone dry. The songs sound stronger and even though they may sound somewhat behind by times, they still stick in your mind.
Then we get some songs that have a rather psychedelic edge, spherical layers that take us to higher spheres and wrap themselves in a blanket of mist; 'Love Meetings' or the more dream-poppy 'Tomorrow's Gone'.
With a doomy sound, 'Perennials' threateningly drags by, while 'The Orchids' is elusive. Sampling, minimalistic and subdued sadness. 'The River Of Three Crossings' also cloaks itself with a certain dose of sadness, or at least sounds that way.
Vukovar has already released plenty of records and 'Cremator' certainly has its strong moments but sadly fails to keep it up all the time. There are a couple of gems on this album but too few in my opinion to call this release a 'great one'.
Jurgen BRAECKEVELT
01/06/2019
---
Vukovar brengt op 25 mei 2019 via Other Voices Records hun LP Cremator uit. De band is niet te bevatten qua genre. Poppy, catchy, indie, dreampop, flarden coldwave met momenten. But WTF… konijnen stop je in een hok, bands niet. Deze Cremator bevat 13 songs die ook nu weer tappen uit heel diverse vaten. Wat maakt dat het met momenten weinig om het lijf heeft terwijl andere songs dan weer door merg en been snijden.
De opener Roma Invicta is lekkere indie, doorspekt met enige weg-van-de-wereld klinkende vocalen. Voices/Seers/Voices is er ééntje van de laatste soort. Prerient sluit daar vrij dicht op aan. Hardnekkige baslijnen en monotone drums die klinken alsof de laatste druppel regen enkele maanden daarvoor viel: kurkdroog. Ze klinken steviger maar blijven toch, hoe braaf ze op zich ook klinken, heel stevig plakken.
En dan songs die een behoorlijk psychedelisch randje hebben, sferisch wat lagen hoger vertoeven en zich hullen in een deken van nevel. Zoals Love Meetings of de meer dreampoppy Tomorrow's Gone.
Perennials sleept met een doomy sound dreigend voorbij, terwijl The Orchids ongrijpbaar zijn. Samples, minimalistisch, ingetogen tristesse. The River Of Three Crossings is ook omringd door een zekere dosis verdriet, of klinkt althans zo.
Vukovar heeft al heel wat opnames op hun naam. Deze Cremator heeft zijn momenten, maar beklijft niet de gehele tijd. Er staan een paar pareltjes op, maar naar mijn gevoel zijn deze te weinig beklijvend om het geheel staande te houden en van deze Cremator een echte topper te maken.
Jurgen BRAECKEVELT
01/06/2019
---